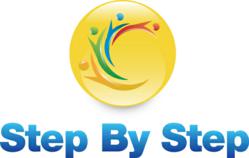 Our continual commitment to those we serve means we can provide the highest level of care available in the area to individuals with an array of developmental disabilities.
Columbus, Ohio (PRWEB) March 07, 2013
Step By Step, a highly regarded nonprofit autism treatment center serving children, adolescents and adults with developmental disabilities throughout central Ohio, ensures that the individuals it serves at its facility receive the highest level of treatment from the most educated clinicians in the region, in part through its ongoing program designed to encourage its current and future staff to earn their credentials as Board Certified Behavior Analysts (BCBAs).
Through the program, Step By Step leadership provides supervision and fieldwork placement for staff and trainees wanting to become BCaBAs or BCBAs. The program currently hosts 11 individuals receiving field work supervision from Step By Step and five individuals using Step By Step as their practicum site for their respective universities. Step By Step currently has seven certified behavior analysts and continues to add to it with a number of staff preparing to sit for their certification exams this year.
"Our continual commitment to those we serve, be it through offering the latest in applied behavior analysis therapy or by ensuring that our staff has the most advanced level of training possible, means we can provide the highest level of care available in the area to individuals with an array of developmental disabilities," said Michele LaMarche, BCBA, founder and executive director of Step By Step.
According to LaMarche, Step By Step provides opportunities for supervisees to not only practice behavior analysis with individuals from toddlers through adulthood, but they get to become professional behavior analysts. They gain experience in functional behavior assessments, treatment and behavior plan development, and are given opportunities for conference presentations, an integral part of training often overlooked in the clinical environment.
Step By Step also provides independent fieldwork supervision to non-employees looking for a quality supervision experience with highly qualified and experienced behavior analysts.
For those seeking to enter a BCBA training program such as the one hosted by Step By Step, the first step is verifying how many hours they must engage in qualifying independent field work. Once entered into the program, Step By Step supervisors observe the individual at their fieldwork site or review videos of fieldwork experience (remote supervision) up to three hours per month. There also will be a maximum of three additional hours per month of either individual office supervision or group supervision.
For those interested in obtaining supervision to fulfill their BCBA credentials, contact Christine Austin, BCBA, director of clinical operations.
Step By Step serves children, teens and adults throughout the greater Columbus, Ohio, metro area. For more information about Step By Step, call 614-436-7837 or visit http://www.stepbystepacademy.org.
About Step By Step, Inc.
Step By Step (SBSA) is a private, nonprofit treatment center for individuals with autism spectrum disorder (ASD). Using its continuum of care model, it offers a range of services, including center-based programs, direct services for the community and partnerships with local school districts, designed to diagnose the nature and extent of the condition and provide the appropriate treatment and environment across the spectrum for children, adolescents and young adults. SBSA employs the evidence based methods of Applied Behavior Analysis (ABA) and incorporates the use of technology-based systems and training throughout its best practices treatment model to bring individuals with autism to their highest potential. In addition, SBSA serves as a research, development and testing site for the adaptation of mobile devices as teaching tools. In 2011, SBSA was chosen as a winner of the Groundwork Group's Non-Profit CreativITy awards for its excellence in using information technology to carry out its mission. Follow Step By Step on Facebook, http://www.facebook.com/stepbystepacademy, and Twitter, https://twitter.com/SBSA_Ohio.
###