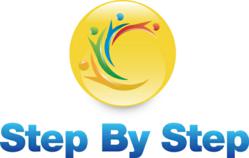 Behavioral health counseling, along with intensive behavioral intervention, can provide a more well-rounded approach to targeting positive social interactions.
Worthington, OH (PRWEB) March 30, 2013
Step By Step, Inc., the highly regarded nonprofit autism treatment center serving children, adolescents and adults with developmental disabilities, now offers an expanded variety of comprehensive services for children and adolescents with autism spectrum disorder (ASD) as part of its ongoing support of the community. Of the organization's expanded services is behavioral health counseling provided on site to center-based consumers.
Children with ASD struggle greatly with picking up on social cues and often experience anxiety because they don't know how to behave in certain situations, especially in unfamiliar settings. Improving social skills is the key to increasing independence, and increased socialization and expressive communication often lead to a decrease in maladaptive behaviors and greater ease at setting up children and adolescents for success as adults.
Through Step By Step's expanded counseling services program, licensed social workers provide one-on-one individual and group counseling to address the social deficits that many children with ASD struggle with daily. This service's main goal is to work on engagement and social connectedness as a way of decreasing anxieties and maladaptive behaviors with peers.
This service is now offered to children enrolled in the full-time on-campus program and is accessed throughout their typical day.
"Children and adolescents often require additional support in developing the social skills necessary to function successfully in their everyday environments," said Michele LaMarche, BCBA, executive director of Step By Step. "Having this service provided at the center allows for the parent/guardian(s), counselors, and behavior therapists to create a strong interdisciplinary team. The goal is to work together to reduce problem behavior so the consumer can access more learning opportunities, which should lead to greater independence both now and in the future."
Step By Step's program ensures that making the decision to find a highly qualified therapist -- ideally one who specializes in ASD -- to help a child learn and develop appropriate social skills in no way implies that one is falling short as a parent. Rather, parents seeking professional guidance to help their child are ultimately seeking ways for their children to become more successful and eventually independent adults.
"Behavioral health counseling, along with intensive behavioral intervention, can provide a more well-rounded approach to targeting positive social interactions," said LaMarche. "Why are social skills so important? For several reasons, and it's not just about making friends. Socialization opens up a whole new world to a child and leads to an infinite amount of natural learning opportunities, not only at school but also within the community."
Typically, LaMarche added, socialization skills training such as that offer by Step By Step is secondary to treatment of children with more prevalent issues of ASD including behavioral troubles or other developmental disabilities. At Step By Step, behavioral health counseling is an essential component of a complete training and educational program.
Step By Step serves children, teens and adults throughout the greater Columbus, Ohio, metro area. For more information about Step By Step, call 614-436-7837 or visit http://www.stepbystepacademy.org.
To learn more about this service please contact Tracie Reddy, Admissions Specialist at (614) 436-7837 Ext. 203 or via email at treddy(at)stepbystepacademy(dot)org.
To learn more about the internship program, visit http://www.dublinschools.net/ypaletterofintroduction.aspx
About Step By Step, Inc.
Step By Step (SBSA) is a private, nonprofit treatment center for individuals with autism spectrum disorder (ASD). Using its continuum of care model, it offers a range of services, including center-based programs, direct services for the community and partnerships with local school districts, designed to diagnose the nature and extent of the condition and provide the appropriate treatment and environment across the spectrum for children, adolescents and young adults. SBSA employs the evidence based methods of Applied Behavior Analysis (ABA) and incorporates the use of technology-based systems and training throughout its best practices treatment model to bring individuals with autism to their highest potential. In addition, SBSA serves as a research, development and testing site for the adaptation of mobile devices as teaching tools. In 2011, SBSA was chosen as a winner of the Groundwork Group's Non-Profit CreativITy awards for its excellence in using information technology to carry out its mission. Follow Step By Step on Facebook, http://www.facebook.com/stepbystepacademy, and Twitter, https://twitter.com/SBSA_Ohio.
###