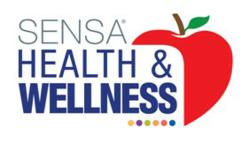 Los Angeles, CA (PRWEB) February 27, 2013
WHO: CEO Brett Brewer of Sensa will host the Kick-off Event for over 25,000 middle school students. Also in attendance will be Ward Eames, Founder and President of The National Theatre for Children (NTC).
WHAT: SENSA® and NTC's Food, Fit n' Fun Kick-Off Event: A fun, interactive 40-minute live theatre show to help educate and get students excited about living a healthy and happy life. Students will learn the importance of healthy eating, proper portion control, physical activity, and how to make health and wellness part of their daily routine.
WHEN: Wednesday, March 6th Red Carpet and Reception 10 A.M. – 10:30 A.M, Show 10:35 A.M. – 11:15 A.M.
WHERE: Frederick Douglass Academy Middle School; 3200 W Adams Blvd; Los Angeles, CA 90018
WHY: About 1 in 3 children and teenagers (ages 2-19) in the U.S. are considered obese or overweight, according to the Centers for Disease Control and Prevention. As most eating and exercise habits are formed during childhood, SENSA® has launched its Healthy Weight & Wellness Initiative to help teach youth healthy nutrition and exercise habits that they can utilize throughout their lives. The initiative aims to help students adopt a healthy lifestyle from a young age, while encouraging parents to improve their habits and lead by example.
As part of SENSA®'s initiatives, Food, Fit n' Fun will be seen by approximately 25,000 students and teachers during the Los Angeles Kick-Off Event and Tour, featuring a fun and interactive live theatre show to educate them on nutrition, physical fitness and other healthy living topics.
SENSA® Health & Wellness is sponsoring the show.
+++++
ABOUT SENSA® Health and Wellness
SENSA® advocates education and a healthy lifestyle of portion control and regular exercise. For those who want to learn proper portion control, SENSA® is a simple and effective weight-loss solution that makes it easy for people to achieve a healthy weight while still enjoying a happy, meaningful life. It has helped hundreds of thousands of people lose weight without traditional dieting, stimulants or pills. For more tips on how to live a healthy life, visit http://www.sensahealthandwellness.com
ABOUT THE NATIONAL THEATER FOR CHILDREN
NTC is the largest touring educational theatre company in the world. Since 1978, NTC has successfully tackled one important issue after another including: financial literacy, electrical safety, water conservation, health care, smoking prevention, recycling, wise energy use, renewable energy, nutrition, and bullying prevention, (to name a few). Our educational outreach programs are entirely underwritten by corporate, non-profit and governmental sponsors who want to be associated with delivering healthy-living messages to students and their families. NTC performs approximately 7,000 times a year throughout the country, actively engaging 2.8 million students and parents through its programming. For more information on K-12 enrichment programs, visit nationaltheatre.com