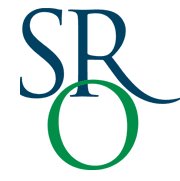 The diversity of experienced medical personnel at SRO, from multi sub-specialist orthopedic surgeons to distinguished physical therapy professionals, is the key to bringing patients positive surgical outcomes and successful rehabilitation.
Santa Rosa, CA (PRWEB) March 29, 2013
Santa Rosa Orthopedics (SRO) has proudly served patients suffering from orthopedic problems in the Northern California region for the last 65 years. At SRO, collaborative care has been a fundamental asset from the very beginning. As a recognized Center of Excellence, the practice offers multiple, spacious facilities with board certified orthopedists and fellowship trained sub-specialists who stay current with the most recent treatments, technologies, and procedures in joint replacement, sports medicine, hand surgery, foot and ankle surgery, trauma, as well as physical medicine and rehabilitation.
SRO's Hand Center, led by Kai-Uwe Mazur, M.D., is the only hand center in California north of San Francisco that consists of board certified orthopedic surgeons who have earned the Certificate of Added Qualification in Hand and Upper Extremity Surgery (CAQ). This additional training at the fellowship level assures patients that SRO surgeons provide the most up-to-date, medically appropriate treatment. In combination with certified hand therapists and medical staff, SRO physicians offer exceptional quality, in both surgical and non-surgical evaluation and treatment.
Dr. Mark E. Schakel provides an invaluable service to patients in the Northern California Region as the director of the Foot and Ankle Program at SRO, and the director at Santa Rosa Memorial Hospital's Foot and Ankle Trauma Service. He has extensive experience in treating problems of the foot and ankle, including reconstructive, traumatic, sports-related and congenital problems and is the only fellowship-trained orthopedic foot and ankle surgeon in Sonoma, Napa, Mendocino, Lake and Humboldt counties. He has treated patients of all ages, walks of life and activity levels, including high school and college athletes.
Total joint replacement, also known as arthroscopy, is the most common orthopedic surgical procedure performed today. While all eight of SRO surgeons offer surgical expertise in total joint replacement procedures, each has his strengths. SRO physicians have developed strong, professional working relationships over the years, adding to their awareness as to which surgeon in the practice is best equipped to treat individual patients.
The main benefit of having total joint replacement surgery is to overcome crippling pain that patients often may have endured for years. Recent advancements in total joint replacement procedures have significantly improved the safety and efficacy of an already reliable procedure. SRO surgeons Thomas Degenhardt, MD, Michael Star, MD, Michael McDermott, MD, and Gary Stein, MD, have all actively participated in developing new techniques for performing total joint replacement procedures. SRO surgeons, physical therapists, and support staff know how disheartening it can be to deal with constant joint pain, and they all work together to make both office visits, and recovery times as comfortable as possible.
Fellowship trained orthopedic trauma specialists, Nathan R. Ehmer, DO, and Frederick S. Bennett, MD, direct the Trauma Team at SRO, which provides expert care for patients with severe musculoskeletal injuries and related complications. For many trauma cases, Drs. Bennett and Ehmer serve as a regional resource for other physicians challenged by complex musculoskeletal injuries. Both acute and chronic conditions frequently managed by the trauma specialists at SRO include severe fractures of the upper and lower extremities, including open and complex periarticular injuries, pelvic and acetabular fractures, complex femoral fractures, nonunions and malunions, infections and osteomyelitis.
For patients in need of rehabilitation or injury prevention programs, SRO's 10,000 square-foot Sports Medicine and Rehabilitation Center offers Sonoma County's premier facility for physical and occupational therapies. Patients benefit from the combined knowledge of SRO's expert medical team. Led by Drs. Degenhardt, Stein, and McDermott, collaborative care at SRO's Sports Medicine Center comes from pain specialists, physical therapists, diagnostic imaging specialists, and sports medicine surgeons experienced in innovative, minimally invasive surgical techniques.
The diversity of experienced medical personnel at SRO, from multi sub-specialist orthopedic surgeons to distinguished physical therapy professionals, is the key to bringing patients positive surgical outcomes and successful rehabilitation. The continuum of care at SRO is organized into separate treatment programs with frequent collaboration in order to satisfy each patient's orthopedic problems and personal needs. This system of unified, integrated care ensures that all SRO patients receive the professional attention that they need to overcome their specific orthopedic health problems.