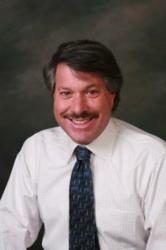 CPA Steve Albert at Glass Jacobson explains that "if Congress cannot reach a compromise by the end of 2012, the fiscal cliff will hit taxpayers three ways: increased tax rates & expiring tax benefits, new taxes on higher income individuals,
Baltimore, Maryland (PRWEB) November 19, 2012
CPA Steve Albert, Tax Partner at Glass Jacobson explains that "if congress cannot reach a compromise by the end of 2012, the fiscal cliff will hit taxpayers three ways:
Increased tax rates and expiring tax benefits
New taxes on higher income individuals
Automatic spending cuts
Glass Jacobson CPA has prepared a Fiscal Cliff Tips page and suggests you check it out daily as we near the end of the year.
He also pointed out that, "Maryland businesses are in the bulls-eye of the fiscal cliff because the regional economy is so dependent on federal contracting." The impending fiscal cliff will not just affect wealthy taxpayers. All taxpayers are potentially facing significant tax increases in 2013. It is advisable to keep in focus any Maryland Tax Changes as well as current fiscal cliff resourses.
Current income tax rates will expire, nearly across the board. Most tax brackets will increase a couple of percent, with the highest bracket increasing from 35% to 39.6%. The 2% temporary reduction to the Federal Insurance Contribution Act (FICA) payroll tax is also set to expire. This means come January, all wage earners regardless of income level, will see a 2% decrease in their paychecks and watch out for Maryland tax changes as well.
High income taxpayers will be facing two new taxes. The Medicare portion of the payroll tax will go up 0.9%. These single individuals earning over $200,000, married couples filing individually earning over $125,000 and married couple filing jointly earning over $250,000 will also be paying a new 3.8% Medicare contribution tax on net investment income.
Taxpayers are also facing a major capital gains tax increase. Long term capital gains tax is set to rise from 15% to 20%. Taxpayers will also see a change in taxation of dividends and other passive income (like rental income). These forms of income will be taxed as ordinary income as opposed to capital gains. Mr. Albert called this a new "triple penalty" on dividend income.
He explained, "dividend income in 2012 was taxed as capital gains, at 15%. With the "triple penalty," this 15% tax will now be 43%, when you take into account the tax changes set for 2013. This is certainly a tax and investment strategy game changer.
Glass Jacobson CPA Wealth Management Firm in Baltimore admits that no one can predict what compromise, if any, Congress will reach to help ease the fallout of these dramatic 2013 tax increases and pending budget cuts. Glass Jacobson is currently advising taxpayers to stay liquid and pay close attention to any developments in negotiations.
Most experts seem to agree that Congress will take action before the end of 2012, delaying the effect of at least some of these changes. However, this will most likely come down to the wire, leaving taxpayers, CPA and financial planners very little time to execute strategies for the end of the year. "We are telling our clients they will probably have to move quickly," said Mr. Albert, "We are preparing preliminary projections of taxpayer's income for 2012 and 2013 now. Once the final law is in place, we will determine what strategic moves can be made to minimize taxes."
About Glass Jacobson CPA Wealth Management Firm in Baltimore Maryland,
Founded in Baltimore in 1962 as a traditional CPA firm, Glass Jacobson has evolved into a wealth management firm in Baltimore to better serve its clients' diverse, ever-growing financial needs. Today, the firm's unique Wealth Management Model brings together the essential services of Investment Management, Advanced Planning and tax and accounting, and delivers them with unparalleled expertise and professionalism. Serving as a personal and business adviser, Glass Jacobson looks beyond the numbers to get to the core of every client's financial situation. The firm delivers a full team of in-house CPA, investment advisers, financial planners and insurance specialists to every client.
For more information please contact:
Glass Jacobson CPA and Wealth Management Firm
10711 Red Run Blvd., Ste. 101
Owings Mills, MD 21117
(410) 356-1000 ext. 121
http://www.glassjacobson.com
Facebook = Glass Jacobson
Twitter= GlassJacobson