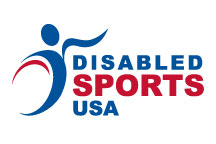 We are delighted to partner with Disabled Sports USA chapters to bring wounded warriors to the White Mountains so they can experience the freedom of downhill skiing, snowboarding, and camaraderie." -- Kathy Chandler
Rockville, MD (PRWEB) March 19, 2013
Disabled Sports USA (DSUSA) announced today that local New Hampshire DSUSA chapter, New England Disabled Sports in partnership with Waterville Valley Adaptive Sports will host a three day learn to ski and snowboard event on March 21st through 23rd as part of DSUSA's Warfighter Sports program. Wounded warriors and their families from throughout the country will experience skiing and snowboarding at three different slopes within New Hampshire's White Mountains in Loon, Bretton Woods, and Waterville Valley.
Many of the injured service members and their families will learn to ski and ride together for the first time post the warriors' injury. "This annual event has become one of the most exciting events of the year in New Hampshire," says Geoff Krill, sports director of New England Disabled Sports. "We are delighted to partner with Disabled Sports USA chapters to bring wounded warriors to the White Mountains so they can experience the freedom of downhill skiing, snowboarding, and camaraderie," says Kathy Chandler director of outreach and training at Waterville Valley Adaptive Sports.
This event is made possible by Disabled Sports USA's Warfighter Sports program, Anthem Blue Cross Blue Shield Foundation, and Raytheon.
For more information please contact http://www.nedisabledsports.org or call 603-745-9333.
About Warfighter Sports
Warfighter Sports, a program of Disabled Sports USA, offers sports rehabilitation for severely wounded warriors in major military hospitals and communities across the U.S. in partnership with a nationwide network of over 100 community-based chapters. Since 1967, Disabled Sports USA has proudly served wounded warriors, including those injured in the Iraq and Afghanistan wars, offering over 30 winter and summer sports at hundreds of events each year. Warfighter Sports rebuilds lives through sports by improving self-confidence, promoting independence and uniting families through shared healthy activities.
Contributions cover all expenses for participation, including individualized adaptive instruction, adaptive sports equipment, transportation, lodging and meals for the warrior and a family member. Since 2003, more than 6,200 of the most severely wounded and their families have been served, including those with amputations, traumatic brain injury, spinal cord injury, visual impairments, and nerve or muscle damage. For more information, visit http://www.warfightersports.org.
About New England Disabled Sports
New England Disabled Sports mission is to offer sports and recreation within a safe, supportive, fun, boundary-free environment for individuals with disabilities who require adaptive instruction. For more information, please visit http://www.NEDisabledSports.org.