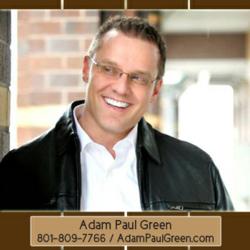 Edmonton Canada (PRWEB) March 28, 2013
Today Edmonton Canada Skeptic Investor and Xocai Salesman Adam Green Released his February eBook on 'Pyramid Fraud' and the 'False Trics' which he uncovered with Cocoa in Norway. He plans to discuss his new eBook on his leadership call. Please join Adam for this special call scheduled for March 30, 2013.
Number: 888-998-7766
Webinar Log in Site: http://xocaimeeting.bojabie.com/
Adam wrote this new eBook about Healthy Chocolate to start off the new year. This book is free to download to use and teach prospects about Xocai Healthy Chocolate.
He wrote this eBook with the intentions of helping people better understand their health, and how healthy dark chocolate can be a significant source of anti-oxidants and a healthy way to snack without filling the body with sugars and fats.
Adam is passionate about chocolate, and "with Xocai, everyone can be healthy, too," touts Mr. Green.
It is important to know how antioxidants affect health and well-being. Independent studies have shown that antioxidants in foods have the ability to counteract and fight the damaging effects of free radicals in the body. Xe Xoçaí® Energy™ drink contains two of the highest free radical-fighting fruits in the world today: Cacao & Açai. In addition, fatigue is one of today's top complaints to doctors. Unfortunately, most of society's so-called "solutions" —such as energy drinks and energy shots—simply give a false energy via high sugar levels and harsh stimulants. Xoçai® Xe Energy™ delivers all-natural energy by way of some of the world's top antioxidant super foods. These unique ingredients help kick-start energy, metabolism, boost mental function, and provide superior antioxidant protection. Benefits include: Delivers an all-natural energy boost without harsh stimulants. Promotes mental energy and vitality. Will Kick start metabolism. Provides superior antioxidant support. Features include: Delicious, all-natural flavor. Easy to use for active lifestyle.
To Order Xocai Xe Energy Drink
About MXI Corp: Established in 2005, Marketing Xocolate International Corporation (MXI-Corp) is the world leader in great tasting, healthy, dark, chocolate products. MXI Corp was founded upon the same solid foundation that the Brooks' family used to build their enormous Pure De-lite Low Carb Chocolate company (circa 2000) which had retail sales in Wall-Mart, 7-Eleven, Rite-Aid and Walgreen's of over $300,000,000. All MXI products are focused on potent doses of delicious, antioxidant-rich Belgian cacao. MXI-Corp believes that the high levels of natural antioxidants and Polyphenols that are found in its cacao can provide a viable solution to individual nutritional needs. The Xoçai™ (sho-sigh) line, which currently includes nine products, is manufactured utilizing a cold-press process, which preserves the nutritional values of the company's proprietary blends of vitamins and minerals. MXI is recognized as the category creator and world leader in healthy chocolate. The vision of Xoçai is to transform and improve individual lives worldwide through its unique chocolate products. One unique element of the company's formulations is their proprietary high-antioxidant blend of cacao, Açai and blueberries, called XoVita™. The Xovita ingredient combination is exclusive to Xoçai. Nevada-based MXI-Corp is a privately held company. Xocai's nine chocolate products have the highest ORAC (antioxidant-measuring test) and flavonoid rich products available on the market. The Brooks family, owners and operators of MXI-Corp, have total combined chocolate sales of more than $1 billion. MXI Corp is now operating internationally in 41 countries.