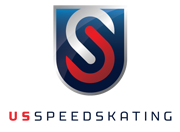 Salt Lake City, UT (PRWEB) January 01, 2014
Following the conclusion of the 2014 U.S. Olympic Team Trials – Long Track Speedskating in Salt Lake City, Utah, US Speedskating is proud to announce the athletes who will represent the United States at the Sochi 2014 Olympic Winter Games in Long Track Speedskating.
2014 U.S. Olympic Long Track Speedskating Team
Women: Brittany Bowe (Ocala, Fla.), Lauren Cholewinski (Rock Hill, S.C.), Kelly Gunther (Lorain, Ohio), Maria Lamb (River Falls, Wis.), Heather Richardson (High Point, N.C.), Anna Ringsred (Duluth, Minn.), Jilleanne Rookard (Woodhaven, Mich.), Sugar Todd (Milwaukee, Wis.)
Men: Shani Davis (Chicago, Ill.), Tucker Fredricks (Janesville, N.C.), Jonathan Garcia (Houston, Texas), Brian Hansen (Glenview, Ill.), Jonathan Kuck (Champaign, Ill.), Emery Lehman (Oak Park, Ill.), Joey Mantia (Ocala, Fla.), Patrick Meek (Chicago, Ill.), Mitch Whitmore (Waukesha, Wis.)
All athletes nominated to the U.S. Olympic Team are subject to the approval of the United States Olympic Committee.
The long track speedskating competition for the Sochi Games will be contested at the Adler Arena Skating Center, located at the center of the Olympic Park in the coastal cluster. The 8,000-seat facility was commissioned in September 2012 for test events, and played host the 2013 ISU World Single Distances Speedskating Championships in March.
About US Speedskating
US Speedskating has won 85 Olympic medals to-date, making it the most successful winter sport in U.S. history.
The mission of US Speedskating is to be one of the premier speedskating organizations in the world through excellence in leadership, development and performance. In addition to its elite programs, US Speedskating is responsible for the grassroots development of speedskating. Recognized by the United States Olympic Committee and the International Skating Union as the governing body for the sport of speedskating in the United States, US Speedskating is a non-profit organization.