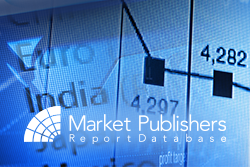 London, UK (PRWEB) February 07, 2014
The global diagnostic ultrasound imaging market is set to keep on expanding in tandem with ongoing technological advances and a rising uptake of products within the emerging economies. The values of both Chinese and Indian diagnostic ultrasound markets are predicted to witness just over 7% and 9.5% CAGRs through 2019, driving these countries' ultrasound revenues to USD 1.3 billion and USD 192 million, respectively, by the end of the forecast period. Such a tremendous growth in value is attributed to an increase in household incomes and growing demands for higher-quality health care. The sales of more compact ultrasound diagnostic systems are expected to enhance access to health care, even in more remote corners of these two price-sensitive economies.
However, average selling prices of systems in China are poised to decline through 2019. Meantime, the key challenge for India remains to be the price wars created between domestic manufacturers and multinationals. The absence of proper relevant laws and regulations makes it also hard for newcomers to enter the market.
In-demand research report "MediPoint: Diagnostic Ultrasound Imaging - Global Analysis and Market Forecasts" elaborated by GlobalData has been recently published by Market Publishers Ltd.
Report Details:
Title: MediPoint: Diagnostic Ultrasound Imaging - Global Analysis and Market Forecasts
Published: January, 2014
Pages: 304
Price: US$ 6,495.00
http://marketpublishers.com/report/diagnostic_equipment/ultrasound/medipoint-diagnostic-ultrasound-imaging-global-analysis-n-market-forecasts.html
The research report provides a comprehensive analysis of the diagnostic ultrasound imaging market worldwide, focusing on the US, the 5EU (France, the UK, Italy, Germany, and Spain), Brazil, Japan, China, and India. The study pinpoints and scrutinises the unmet needs in the ultrasound diagnostic systems market. It also discusses physicians' attitudes toward modern diagnostic ultrasound procedures, and the future of diagnostic ultrasound imaging against the backdrop of fast-paced technological advances.
Reasons to Buy:

In-depth overview of diagnostic ultrasound imaging universe, including techniques, estimated trends in procedures, and applications.
Discussion of existing and future market players – companies involved in the field along with a portfolio assessment and detailed SWOT analysis; coverage of company market share for various geographies.
Pipeline analysis – a late-stage pipeline product review alongside a SWOT analysis and physicians' perceptions.
Identification and assessment of unmet needs, their implications on the market, as well as how they are supposed to be overcome in the closest future.
Insightful analysis of the major market opportunities in tandem with all-round review of the industry restraints, drivers, and challenges; with each trend is studied independently in order to deliver qualitative analysis of its implications.
More in-demand market research reports by the publisher can be found at GlobalData page.