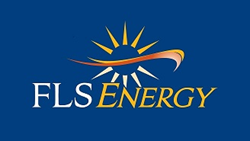 Asheville, NC (PRWEB) April 17, 2014
FLS Energy, a full service solar energy provider, is soliciting asset acquisition proposals for 1.99 MW(AC) and larger pre-developed, shovel ready solar energy sites. FLS Energy is seeking to acquire approximately 100 MW (AC) of solar PV projects located within the Duke Energy or Dominion North Carolina Power service territories over the next 12 months. If you would like to be invited to participate in the RFP please send your contact information to rfpinfo(at)flsenergy(dot)com. All proposals must be received on or before 5:00 pm EST on Thursday May 1st, 2014.
This RFP represents our continued strategy of including self-developed as well as purchased and pre-developed projects in our build schedule. The projects will be constructed, owned and operated by FLS Energy. All electricity produced will be purchased by the participating utility through a 15 year power purchase agreement.
About FLS Energy
FLS Energy is a full service solar energy provider that owns and operates a portfolio of solar energy assets throughout the U.S. Our development team takes a project from conception to commissioning and offers complete in-house system design, engineering, construction, financing and turnkey project development. FLS Energy's mission is to make solar mainstream. We are committed to building a scalable and sustainable business model that values the contributions of each of our employees while remaining good stewards of the world in which we live. For more information on FLS Energy, please visit http://www.flsenergy.com.