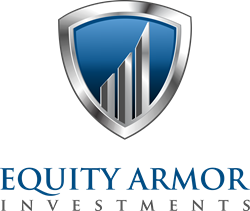 "The ARMOR index aims to actively mitigate much of the decay traditionally associated with passive long volatility products, underscoring our commitment to provide solutions that seek to meet our client's needs," said Brian Stutland, CIO
Chicago, Il (PRWEB) May 22, 2014
Equity Armor Investments, LLC, an SEC registered investment advisory based in Chicago, announced the publication of two new indexes under the symbol ARMOR and USARM. The ARMOR Index calculates an investable, long volatility position that seeks a high correlation with the VIX (S&P 500 Volatility Index), over all time frames, by searching for relative value between VIX futures (S&P 500 Volatility Futures) and S&P 500 Index options. The ARMOR index was designed to provide an alternative to existing methods of buying volatility and a means to hedging equity exposure, while the USARM combines a large cap equity portfolio with the ARMOR in order to create a portfolio that holds an imbedded hedge to equity exposure, rebalanced monthly.
The ARMOR and USARM indexes are calculated in real time and disseminated to Bloomberg and Thompson Reuters for distribution every 15 seconds. Historical data is also available through these outlets and those websites that pickup such price feeds.
About Equity Armor Investments
Equity Armor Investments is an investment advisory firm providing non-correlated alpha and volatility management strategies and consulting. The company's objective is to help investors reduce overall portfolio risk and add alpha across equity, fixed income, currency, and commodity asset classes.
Equity Armor Investments currently owns two indexes whose data is disseminated by the CBOE under symbols ARMOR and USARM.
Equity Armor investments, previously known as the Stutland Volatility Group, was formed in 2009 and registered as an investment advisory firm in the state of Illinois in 2011. Currently, the firm operates as an advisor registered with the SEC. The firm's principles have a combined 50 years of options market making and 15 years of advisory experience.