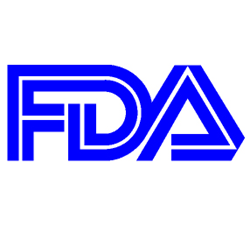 Registrar Corp invites food and beverage exporters to attend a seminar on May 7 or 8 at the CIBUS International Food Exhibition in Parma, Italy.
Hampton, VA (PRWEB) April 30, 2014
The export of food and beverages from Italy to the United States continues to grow, and will likely do so for many years to come. Manufacturers, however, need to be aware of new U.S. FDA requirements that may hinder their business if unprepared. Registrar Corp invites you to attend one of two seminars at the 17th CIBUS International Food Exhibition in Parma, Italy.
At CIBUS, Registrar Corp will inform Italian food and beverage companies about the U.S. Food and Drug Administration (FDA) requirements associated with the Food Safety Modernization Act (FSMA). The seminar is designed for those exporting, or wishing to export, to the U.S. Registrar Corp's seminar will discuss FDA FSMA topics including Food Facility Registration Renewals, Hazard Analysis and Risk-based Preventative Controls, FDA Re-Inspection Fees, Voluntary Qualified Importer Program, Foreign Supplier Verification Program and the current status and implementation of FSMA regulations.
Registrar Corp will present the FSMA seminar on two days. The first presentation will be on May 7, 2014 from 2 pm-4 pm in the Degustazioni Room of Hall 7. The second presentation will be on May 8, 2014 from 10 am to 11:30 am in the Workshop room of Hall 4. Register to attend this seminar. For additional assistance on U.S. FDA regulations during the show, stop by Registrar Corp's stand in Hall 7 Booth K008.
Registrar Corp provides seminars on regulatory matters for the food and beverage, medical device, cosmetic, and drug industries. Registrar Corp has presented seminars all around the world. In May and June, Registrar Corp will present seminars in the following countries: Italy, South Korea, Guatemala, Malaysia, and China. For more information on Registrar Corp's seminars, please visit the Seminars Page of our website at http://www.registrarcorp.com/seminar.jsp.
About Registrar Corp: Registrar Corp is a FDA Consulting firm that helps companies with U.S. FDA Regulations. Founded in 2003, Registrar Corp has assisted more than 20,000 companies to comply with FDA requirements. With 16 global offices, Registrar Corp's team of multilingual Regulatory Advisors can help your company to comply with U.S. FDA Regulations. For immediate assistance with U.S. FDA Regulations, phone Registrar Corp: +1-757-224-0177 or receive online Live Help from our regulatory specialists: http://www.registrarcorp.com/livehelp. Tweet Registrar Corp (@RegistrarCorp) with specific questions.