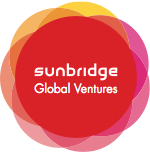 Shibuya-ku, Tokyo (PRWEB) May 09, 2014
SunBridge Global Ventures Inc. (main office: Tokyo, Japan, representative director and CEO, Ikuo Hiraishi, mentioned below as SunBridge GV) is a company operating a Global Seed Accelerator. As a platform aiming to discover and nurture entrepreneurs targeting global business development, SunBridge GV implemented the 'Innovation Weekend World Tour'.
The goal of this 'Innovation Weekend' is to discover startups which haven't received any substantial investment or haven't established business yet. By connecting those aspiring startups to investors (such as Venture Capitals, Seed Accelerators, angel investors, corporate venture capitals, etc.), new business development responsible, lawyers or auditors, they can acquire seed funding, network-inciting sponsorships and find mentors. 'Innovation Weekend' started in May 2011. The fourth season will be starting soon.
In the past 3 years, 103 startups pitched at the event. We contributed their public relations and fundraising, as among them 61 (60%) received some media coverage and 23 (22%) succeeded in fundraising. (An internal investigation as of Nov. 28th 2013.)
This fourth season, by going global itself, we will be receiving attention from foreign entrepreneurs. By inviting them to Japan, we will challenge the Japanese startup scene to become global.
The 'World Tour' will be organized in Singapore on May 9th (Friday), Tokyo in June, London in July, Boston in September, and Tokyo again in October. In December, each event's winner will be invited to Tokyo, where the 'Innovation Weekend Grand Finale', which will determine this season's World Champion, will take place.
Furthermore, among the startups which participated to the 'Innovation Weekend', those having a high potential for global expansion, with the help of SunBridge GV, opportunities for contacts with Venture Capitals, Seed Accelerators, as well as local entrepreneurs in Tokyo and in the Silicon Valley as a foothold which would be a concrete support to plan their global growth. By supporting the global expansion of profitable startups by PR or by broadcasting their attractive features in English, a very practical and beneficial ecosystem will be set up.
SunBridge Global Ventures Inc. outline
SunBridge Corporation which is a parent company of SunBridge GV has 12 years of know-how in investing and nurturing startups in the Internet-related industry. Utilizing such experience, SunBridge GV has invested in three distinctive areas: smartphones, social-media and crowd-computing. It supports 'young entrepreneurs' to cross over the national borders and to challenge global markets seamlessly. Examples of companies which SunBridge Corporation nurtured and invested in are: Saleforce.com, Macromil, Okayweb, Itmedia, istyle, and many others.
Company name: Sunbridge Global Ventures Inc. http://www.sunbridge-gv.jp/
Location: 1-5-5 Ebisu-minami, Shibuya-ku, Tokyo 150-0022 Japan
Incorporation date: January 5th, 2012
Capital stock: 52,640,000 Yen (Capital Reserve Fund: 52,640,000 Yen)
Representative: Ikuo Hiraishi, Representative director & CEO
Business content: - investment and growth of internet-related startups as well as support toward overseas expansion,

new business projects nurturing and growth
nurturing the next generation of innovation talent
---------------------------------------------------------------------------------------
For inquiries:
SunBridge Global Ventures Inc. Public Relations
Inquiries form: https://ssl.sunbridge-gv.jp/contact/
Telephone: +81-3-6327-7564 FAX:+81-3-5488-6027
---------------------------------------------------------------------------------------