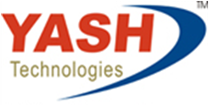 East Moline, IL (PRWEB) May 13, 2014
YASH Technologies, a leading technology services and outsourcing partner for global companies, today announced that it will host a live webinar entitled, "SAP® Extended Warehouse Management Part 1: How to Increase Picking Productivity with Wave Management" on Thursday, May 15 at 10 a.m. CST. During the webinar, YASH plans to provide an overview of the SAP Extended Warehouse Management (SAP EWM) application, highlighting its cutting-edge features and how they are helping transform today's warehouse operations.
Industry experts will discuss how utilizing advanced features of SAP EWM can help businesses consolidate picking operations to match outbound shipping schedules.
Highlights of the webinar include:

Extended functionalities available in SAP EWM
Using SAP EWM to achieve maximum operational efficiency
Explanations of wave management
Live demonstration of wave management features in SAP EWM
Discussion of planned future functionality of SAP EWM
Featured presenters include:

Tom Hanzlick, industry practice director, YASH
Richard Kirker, solution manager, Supply Chain Execution, SAP
Michelle Yingling, senior presales engineer, YASH
Shankar Venkataraman, solution architect, YASH
Register today for the May 15th webinar. For more information, please visit http://www.yash.com or email info(at)yash(dot)com.
YASH plans to host future webinars on SAP EWM on topics including replenishment optimization, labor management, RF and mobility.