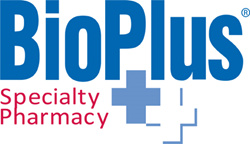 Altamonte Springs, FL (PRWEB) May 27, 2014
BioPlus Specialty Pharmacy (BioPlus), one of the nation's largest specialty pharmacies specializing in hepatitis C, presented at an educational panel during Armada's 2014 Annual Specialty Pharmacy Summit & Expo. BioPlus' presentation focused on how the RxSteward cost-saving intervention program reins in costs for payers, patients, and the health care system while maintaining excellent patient outcomes.
"RxSteward is providing evidence of cost savings for our health plan and PBM partners to show to their employer group clients. CEOs are demanding proof that their premium dollars are better spent than in the past for high cost specialty medications, and we're stepping up with real-time, transparent data about patients covered by each plan to show just this very thing," says Russell Gay, Chief Strategy Officer for BioPlus.
BioPlus executives presented during the Summit, along with PBM co-presenters from MedImpact Healthcare Systems. One of the highlights was the presentation of data detailing a sub-set of patients infected with the hepatitis C virus (HCV). These patients were the first 300 HCV patients treated at BioPlus after release of the new guidelines from the American Association for the Study of Liver Diseases (AASLD). Results showed that $5 million in health care costs were saved through the RxSteward program for these patients.
The treatment costs at BioPlus for these patients were compared to the costs estimated by the AASLD guidelines. "Specifically, our study compared the HCV prescriptions in these 300 patients to the AASLD guidelines for appropriate HCV therapy and/or duration," explains Gay. When prescriptions did not meet these guidelines, then BioPlus Doctors of Pharmacy reviewed the prescriptions with each prescriber. The savings were garnered from the revised prescriptions that the prescribers made based on these BioPlus interventions.
"These extra steps, as part of our RxSteward program, are not seen with retail or mail-order pharmacies; payers will miss out on considerable savings as a result. Just in this sub-set of 300 patients, the RxSteward program demonstrated a savings of more than $5 million, compared to AASLD guidelines," he adds. Even a $1,000 per day drug for HCV can potentially be cost-effective (versus past therapies) when pharmacists intervene using RxSteward.
About BioPlus Specialty Pharmacy
BioPlus Specialty Pharmacy is the first specialty pharmacy to introduce a two hour turnaround from referral to patient acceptance. BioPlus... Where healing begins in 2 hours. Our company celebrates 25 years of excellence in specialty pharmacy, working closely with payers and the pharmaceutical industry, as well as with prescribers to get prompt treatment for patients, and directly supporting our patients nationwide to achieve optimal health outcomes. Our proprietary web tool Tap App, connects prescribers to the pharmacy by bringing the pharmacy chart into the doctor's office with real-time specialty pharmacy information and treatment monitoring.
BioPlus provides a complete range of infusion and specialty services, including for hepatitis C, cancer, bleeding disorders, and other complex, chronic conditions. BioPlus, a privately-held, pharmacist-owned company based in Altamonte Springs, Florida, is accredited by URAC, VIPPS, and the Accreditation Commission for Health Care (ACHC). More information about BioPlus is available at http://www.bioplusrx.com or toll free 1-866-514-8082.
For information: http://www.bioplusrx.com
Contact: info(at)bioplusrx(dot)com
Phone: 1-888-292-0744
###