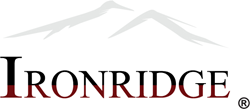 New York, NY (PRWEB) May 29, 2014
Ironridge Global Partners, LLC, an institutional investor making direct equity investments in micro-cap public companies, will meet with senior management teams of presenting public companies at the Thid Annual Marcum MicroCap Conference at the Grand Hyatt New York
The conference will be held on May 29, 2014 at the Grand Hyatt Hotel, located at 109 East 42nd Street in New York City.
About the Marcum MicroCap Conference
The Marcum MicroCap Conference is dedicated to introducing investors to the very best, undiscovered companies under $500 million in market capitalization. The conference is expected to draw more than 1,000 attendees including senior personnel from over 100 presenting public companies, leading institutional investors, directors, bankers and service providers to the microcap marketplace. This invitation-only event attracts institutional investors including top fund managers and qualified high net worth investors, who focus on small cap equities. In addition, the conference will showcase a number of panels that discuss issues that are of vital importance to small cap issuers and investors. For more information about the conference please visit http://www.marcumllp.com/microcap.
About Marcum LLP
Marcum LLP is one of the largest independent public accounting and advisory services firms in the nation. Ranked among the top 15, Marcum LLP offers the resources of 1,000 professionals, including over 125 partners, in more than 20 offices throughout New York, New Jersey, Massachusetts, Connecticut, Pennsylvania, California, Florida, Grand Cayman and China. Headquartered in New York City, the Firm's presence runs deep with full-service offices strategically located in major business markets. Marcum is a member of the Marcum Group, an organization providing a comprehensive range of professional services spanning accounting and advisory, technology solutions, wealth management, and executive and professional recruiting. The Marcum Group companies include Marcum LLP; Marcum Technology LLC; Marcum Search LLC; Marcum Financial Services LLC; Marcum Bernstein & Pinchuk LLP; MarcumBuchanan Associates LLC; and Marcum Cronus Partners LLC.
About Ironridge Global
Ironridge Global Partners, LLC is an institutional investor, making direct equity investments in small-cap and micro-cap public companies. Its affiliate Ironridge Global IV, Ltd. has completed over 60 transactions since inception in 2011, ranging from a quarter million to $25 million each, for NASDAQ, NYSE MKT, OTCQB and Pink Sheets companies. Ironridge Global Partner's principals have handled several hundred billion dollars in public company financing transactions over more than two decades. Ironridge Global's extensive industry experience includes life sciences, energy, natural resources, consumer products, media and technology. To learn more about Ironridge Global Partners, please visit http://www.ironridgeglobal.com.
Contact:
John C. Kirkland
Managing Director
Ironridge Global Partners, LLC
310-935-3900