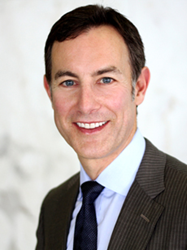 While many patients will still require surgery for rotator cuff tendonitis, the promise of shock wave therapy is exciting.
Beverly Hills, CA (PRWEB) June 05, 2014
New research published in the Annals of Internal Medicine suggests that shock wave therapy may soon be able to help patients relieve shoulder pain due to rotator cuff tendinitis. The research involved scientists at Tufts Medical Center reviewing 28 clinical trials to determine how effective shock wave therapy can be. The results suggest that in some cases, shock wave therapy might be a better option than surgery for certain types of shoulder pain.
"While many patients will still require surgery for rotator cuff tendonitis, the promise of shock wave therapy is exciting," said Peter Newton, MD, a fellowship-trained orthopedic surgeon at La Peer Health Systems. "For some patients this may prove to be a viable option with minimal side effects."
What Is Shoulder Tendonitis?
Tendonitis occurs when the tendons in the rotator cuff become damaged or irritated due to repetitive overuse. This type of shoulder pain is especially common among athletes who routinely lift their arms overhead or adults who work in professions that require overhead lifting of the arms. Common symptoms of shoulder tendonitis include:
● Pain when lifting arms
● Minor pain that is present at rest
● Pain radiating from the front of the shoulder
● Diminished shoulder strength and range of motion
Current Treatment for Shoulder Tendonitis
Shoulder tendonitis is treated using both surgical and non-surgical methods. Non-surgical methods currently include rest, anti-inflammatory medication, steroid injections, and physical therapy.
If non-surgical methods fail to control the pain, patients may want to consider surgery. The surgery for shoulder tendonitis can be done as an arthroscopic or an open procedure.
"At the Joint Surgery Center of Excellence, we provide the latest, most-advanced surgery for shoulder pain," said Newton. "The procedure for shoulder tendonitis uses a tiny camera that is inserted into the shoulder through a small incision. The benefits of arthroscopic joint surgery over an open procedure include less damage to the surrounding tissue, less scarring, and a quicker recovery."
La Peer Health Systems is an outpatient surgery center in Beverly Hills, founded by doctors and focused on providing excellent patient care alongside the most cutting-edge medical treatments available. With 50 world-renowned physicians in 14 specialties, comprehensive medical treatment is offered that takes patients from consultation to diagnosis, treatment, surgery, and ultimately aftercare. The 14 medical departments include orthopedics & sports medicine, gastroenterology, head & neck surgery, colorectal & general surgery, podiatry, ophthalmology, pain management, plastics & reconstructive surgery, gynecology, spine surgery, interventional cardiology, bariatric surgery, thoracic surgery, and anesthesiology. Unlike large hospitals, La Peer's unique structure offers extremely personal care in a safe and controlled environment.
To learn more about La Peer Health Systems, visit http://www.lapeerhealth.com.