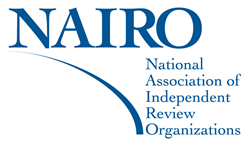 Accredited IROs can help payers make clinically appropriate determinations by leveraging medical experts with the experience and expertise to address the EHB under review. - Erik Halse
Portland, OR (PRWEB) June 06, 2014
The 2010 Patient Protection and Affordable Care Act (PPACA) continues to have direct ramifications on health insurance providers, consumers and other stakeholders, as stipulations within the law shift from future outlook to present tense. One important trend, now officially part of healthcare coverage, is the topic of Essential Health Benefits (EHBs).
Under the law, the coverage of designated EHBs is a regulatory necessity for the vast majority of plans in the marketplace. For consumers, questions remain as to what benefits are covered and, in general, what patients' insurance rights look like in this new environment.
As both health plans and consumers assess the practical ramifications of EHBs, accredited independent review organizations (IROs), led by the National Association of Independent Review Organizations (NAIRO), are commonly used as a trusted source to provide non-biased, clinically supported decisions to resolve coverage disputes involving these new EHB requirements.
"Payers are facing many new claims determinations regarding whether a particular service falls into one of the EHB categories, and/or if a requested EHB is a medically necessary and appropriate treatment," says Erik Halse, Vice President of NAIRO and Peer Review Product Manager for the IRO for which he currently works. "Accredited IROs can help payers make clinically appropriate determinations by leveraging medical experts with the experience and expertise to address the EHB under review."
Essential Health Benefits: A Primer
As of January 1, 2014, all non-grandfathered health plans available in the individual and small group markets are required to cover a group of 10 EHBs, or categories of statutory coverage. The coverage of EHBs applies to health plans offered within the Health Insurance Marketplace, as well as those not offered in the Marketplace, and represents one of PPACA's goals of ensuring a baseline level of consumer protections among available health plans.
The Department of Health and Human Services (HHS) names the 10 categories that comprise the EHBs.1 They include:
1. Ambulatory patient services.
2. Emergency services.
3. Hospitalization.
4. Maternity and newborn care.
5. Mental health and substance use disorder services, including behavioral health treatment.
6. Prescription drugs.
7. Rehabilitative and habilitative services and devices.
8. Laboratory services.
9. Preventive and wellness services and chronic disease management.
10. Pediatric services, including oral and vision care.
For specific coverage requirements, many differences can exist – depending on the insurer's state, the type of insurance plan being offered, the type of services covered, terms of coverage and other variables. Although health plans are required to offer coverage within these 10 categories, it is important for patients to closely review their own plan policy and coverage provisions related to the 10 EHBs.
In general, however, the new benefits package is a boost to consumers' overall coverage. "For consumers in these markets, this means that in many instances they will be provided richer benefits packages than they would have before the ACA was in effect," says Aja Ogzewalla, Secretary of NAIRO and Director of Compliance of the IRO for which she currently works.
Yet the same general rules govern available benefits for consumers. Total benefits may only be covered under certain provisions established by the health plan or under a definition of medical necessity or the provision of experimental/investigational coverage. Interpretation of coverage, including the finer points of EHBs, can often require clinical expertise to assess the service or treatment under review. IROs have established themselves as experts in providing non-biased, evidence-based opinions.
The following are some helpful definitions related to the EHBs cited in this paper:
Pediatric Services. HHS defines "pediatric services" as "services for individuals under the age of 19 years."
Mental Health and Substance Use. Mental health and substance use disorder services, including behavioral health treatment services required under § 156.110(a)(5), must be provided in a manner that complies with the Mental Health Parity and Addiction Equity Act of 2008 (MHPAEA).
Prescription Drug Benefits. The EHB coverage applies specifically to prescription drug coverage, which is of ongoing importance to health plans and consumers alike. In order to remain compliant, health plans must cover at least the greater of:
1. One drug in every United States Pharmacopeia (USP) category and class; or
2. The same number of drugs in each category and class as the EHB-benchmark plan.
Furthermore, plans offering EHBs must have procedures in place to ensure that enrollees have access to clinically appropriate drugs that are prescribed by a provider but are not included on the plan's drug list.
This Prescription Drug Exception Process must include two steps, according to Ogzewalla. The two steps include internal review and independent review, to determine whether a drug is clinically appropriate to treat the enrollee's medical condition, based on criteria that is consistent with the Medicare Part D program.
"By definition, IROs that are accredited adhere to evidence-based standards that guide which benefit is covered and which is not," says Ogzewalla. "This means that consumers and health plans who work with IROs to determine coverage benefits, such as prescription drugs, will receive an outcome that is clinically appropriate and in line with industry best practices."
The section below outlines further information on how IROs provide evidence-based coverage determinations.
The Benefit of Accredited IROs
IROs provide an independent determination regarding coverage disputes between patients and health plans. IROs will consider the following when making such determinations, including those determinations related to EHBs:
Medical Necessity Determinations:

Member's medical records.
Attending provider's recommendation.
Terms of coverage under the member's health benefits plan (unless the terms are inconsistent with applicable law).
Prior case information including rationale from prior review determinations.
Reports from appropriate health care professionals and other documents provided by: Referring entity, member or attending provider.
Clinical review criteria and/or medical policy developed and used by the benefits plan or with applicable law.
Appropriate practice guidelines, which must include evidence-based standards and may include any other practice guidelines developed by the state, federal government, national or professional medical societies, boards and associations.
Experimental or Investigational issues shall also consider existing medical research and peer‐reviewed literature regarding the proposed treatment with respect to effectiveness and efficacy, including:

Whether the recommended service has been approved by the federal food and drug administration for the condition.
A description of the indicators relevant to whether there is sufficient evidence to demonstrate that the recommended service is more likely than not to be more beneficial to the covered person than any available standard health care service. And the adverse risks of the recommended service would not be substantially increased over those of available standard health care services.
Whether medical or scientific evidence or evidence based standards demonstrate that the expected benefits of the recommended service is more likely than not to be more beneficial to the covered person than any available standard health care service. And the adverse risks of the recommended service would not be substantially increased over those of available standard health care services or treatments.
References
1. Federal Register. "Patient Protection and Affordable Care Act: Standards Related to Essential Health Benefits, Actuarial Value, and Accreditation." § 156.110, EHB-Benchmark Plan Standards. HHS. Vol. 78, No. 37. February 25, 2013.