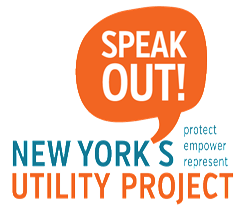 Information related to this should be open to public scrutiny and steps should be made to correct any deficiencies because currently there is a risk of continued poor service or even worsening service if there is post-merger cost-cutting by Comcast.
Albany, NY (PRWEB) July 30, 2014
On Friday, the Records Access Officer of the New York State Department of Public Service denied a waiver requested by Time Warner Cable of New York claiming its telephone service quality reports contain "trade secrets." The action was the direct result of New York's Utility Project requests for the full reports under freedom of information laws, in reference to Case 14-M-0183. With a Comcast/Time Warner merger pending state and federal approval, the stakes are high for the companies and utility consumers.
According to Public Service Commission (PSC) records, telephone service quality reports began to be filed by Time Warner in December 2013, after an order from the PSC (Case 13-C–0193) which denied Time Warner's request to be excused from service quality reporting. According to PSC records, the reports were initially withheld and later were filed with extensive redactions under claims that the full reports would unveil trade secrets. Friday's ruling denied this request and orders Time Warner Cable of New York to provide full telephone service quality reports (yet to be provided by the company because they still have time to appeal the order).
New York's Utility Project is an initiative of the Public Utility Law Project, an independent nonprofit organization. It advocates on behalf of residential energy and telecom consumers in the state of New York, with an emphasis on those with low and fixed incomes. According to the organization, Time Warner has 1.2 million telephone customers and operates in nearly all of New York's 62 counties making it the state's second largest telephone company. In New York City, Time Warner serves all of Manhattan, Queens and Staten Island, as well as the northwest corner of Brooklyn.
The New York State Public Service Commission has extended the date for the public to comment on the merger to Aug. 8. Although comments are preferred by that date, the PSC will continue to receive public comments until it reaches a decision, which is expected in early October. According to Norlander, more than 2,300 public comments have been posted to date, mostly urging rejection of the merger.
New York's Utility Project has launched a "Speak Out" public information campaign on its website and via social media to provide information about the Comcast/Time Warner merger and to encourage customers to voice their opinions to the PSC.
New York's Utility Project is an initiative of the Public Utility Law Project, a 501c3 nonprofit organization that has advocated for universal service, affordability, and customer protections for New York State utility consumers since 1981. New York's Utility Project offers people ways to get help with utility problems and to speak out about utility issues that affect them and their communities. New York's Utility Project builds upon the Public Utility Law Project's history of protecting, empowering and representing New York's low-income utility consumers. You can learn more at http://www.UtilityProject.org
###