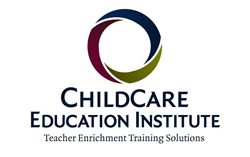 This course provides great insight into the types of food allergies and the correct responses and preventions to ensure the safety of our children.
Duluth, GA (PRWEB) September 10, 2014
ChildCare Education Institute® (CCEI), a distance learning professional development and certificate provider, offers CCEI119: Food Allergies in the Early Care Setting as an online no-cost trial child care training course to new CCEI users during the month of September.
Food allergies are on the rise in the United States and continue to be a public health concern. More than 3 million children in the U.S have food allergies, a number that has doubled since 2002. This course provides an overview of food allergies and basic food allergy safety principles to employ in the early care setting. Upon completion of this course, students will be able to identify the center's responsibility to provide a safe environment for children and staff who suffer from food allergies, identify the eight major food allergens, list the theories associated with the rise in food allergies, and identify the importance of food labeling and packaging.
"Child Food Allergies are a very important topic which all early care providers need to be up to date and informed on," says Maria C. Taylor, President and CEO of CCEI. "This course provides great insight into the types of food allergies and the correct responses and preventions to ensure the safety of our children."
This beginner-level training course is available as a trial course to new users with CCEI account creation in September. Current CCEI users with active, unlimited annual subscriptions can enroll in professional development courses at no additional cost when logged in to their CCEI account. Users without subscriptions can purchase child care training courses as block hours through CCEI online enrollment.
For more information, visit http://www.cceionline.edu or call 1.800.499.9907, prompt 3, Monday - Friday, 8 am - 5 pm EST.
About CCEI
ChildCare Education Institute® provides high-quality, distance education certificates and child care training programs in an array of child care settings, including preschool centers, family child care, prekindergarten classrooms, nanny care, online daycare training and more. Over 100 English and Spanish child care training courses are available online to meet licensing, recognition program, and Head Start Requirements. CCEI also has online certification programs that provide the coursework requirement for national credentials including the CDA, Director and Early Childhood Credentials. Several certification programs have been evaluated and awarded college credit recommendations by the National College Credit Recommendation Service (National CCRS). CCEI is nationally accredited by the Accrediting Commission of the Distance Education and Training Council (DETC), has been accredited as an Authorized Provider by the International Association for Continuing Education and Training (IACET), and is authorized under the Nonpublic Postsecondary Educational Institutions Act of 1990, license number 837.