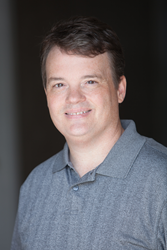 Atlanta, GA (PRWEB) October 25, 2014
Mike Cleland, Owner of Charted Path and a notable staffing industry expert, has been selected as one of the 2014 North American Staffing 100 by Staffing Industry Analysts. Globally, Staffing Industry Analysts is the leading authority for the human capital and executive search industry. Only superlative industry achievers, including CEOs, Compliance Specialists, Founders and industry pioneers are evaluated for this honor by the team at Staffing Industry Analysts. During a highly competitive process, SIA chooses the final list from hundreds of nominees based on those that have made the most substantial impact on the staffing industry.
Mike Cleland has worked with staffing executives and managers on business planning, sales strategy, process improvement, performance management, compensation plan development, metrics portfolio creation and more for over 50 multi-million dollar companies in every major staffing vertical. In addition, Mike assists owners and investors with pre and post-merger vetting and assimilation of strategic acquisitions. He is frequently invited to share his knowledge through various articles and speaking engagements. His first book in a new series, Behind the Wheel: Driving Excellence in Staffing Operations, is receiving enthusiastic reviews from Staffing Industry Analysts, Amazon, New York Times and respected staffing leaders. With over 20 years of experience in the staffing industry, Mike is an active member of ASA, SIA, TechServe Alliance, certified in Balanced Scorecard development and is a Certified Contingent Worker Professional through Staffing Industry Analyst. In addition, he is an Everything DiSC and Five Behaviors of a Cohesive Team partner and trainer.
About Charted Path
Founded in 2010, Charted Path was created with the belief that strong management is the primary catalyst for a successful performance culture. Company leaders must understand their management style in order to motivate their employees and uncover true human potential. By acting beyond procedures and adapting to constantly changing environments, Charted Path produces a framework for collective success. Charted Path works with every major staffing segment including IT, engineering, healthcare, light industrial, clerical, legal and managed services.