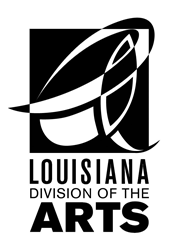 O. Winston Link is one of the most important American photographers of the 20th century.
Shreveport, LA (PRWEB) November 05, 2014
The Meadows Museum of Art at Centenary College hosts Images of Excellence: The O. Winston Link Centennial from Saturday, November 8, through Saturday, January 31, 2015.
O. Winston Link (1914-2001) is one of the most important American photographers of the 20th century. This retrospective exhibition, marking the 100th anniversary of his birth on December 16, is curated by the Meadows and the photographer's son, Shreveport resident W. Conway Link. It features more than 50 black and white photographs, including three large bodies of Link's work—his Louisiana series, his commercial photography, and his steam locomotive series.
Some of the earliest photographs in the exhibition are from a 1937 project Link created in south Louisiana for New York City-based Carl Byoir and Associates, one of the world's largest public relations firms. These images include scenes from the filming of Cecil B. DeMille's movie The Buccaneer in New Iberia, pictures of alligator hunting, and views of New Orleans' French Quarter—scenes that could not have been more alien to the 23-year-old Link, a Brooklyn native on his first major photo assignment.
Also featured in the exhibition will be photographs from Link's famous Norfolk and Western Railway steam locomotive series. Link's fascination with railroads led him to produce 2,400 negatives between 1955 and 1960 documenting the end of the steam era. Many of the photographs in this series were shot at night and required Link's to use his background in civil engineering to light the trains at just the right time. Sometimes he would wire more than 40 flashbulbs in series to fire simultaneously at the instant he released his camera's shutter. This kept everything in the carefully composed frame in perfect focus, from the speeding trains to the nearby action, including crowded drive-in movies and swimming holes.
In a photographic career spanning more than seven decades, Link developed a fresh photographic style that made even posed scenes look candid. His interesting publicity photos were in high demand; they even appeared in Life magazine. His body of work also reveals a photographic sense of humor, an interest in dramatic angles, great tonal ranges that make his black and white photography feel colorful, and frequent use of visual repetition. These qualities appear throughout the exhibit.
On Tuesday, November 18, at 7 p.m., the Meadows will host a talk on Link's photography by W. Conway Link and Kimberly Parker, former director of the O. Winston Link Museum in Roanoke, Virginia.
The exhibition and gallery talk are free and open to the public.
This exhibition is sponsored by LouisianaLink LLC, the Shreveport Historic Preservation Society, and 206 Milam Street LLC and supported by a grant from the Louisiana Division of the Arts, Office of Cultural Development, Department of Culture, Recreation and Tourism in cooperation with the Louisiana State Arts Council as administered by the Shreveport Regional Arts Council.
The Meadows Museum of Art is located on the campus of Centenary College of Louisiana at 2911 Centenary Boulevard in Shreveport, Louisiana. The Museum is free and open to the public Tuesdays through Fridays from 11 a.m.-6 p.m. and Saturdays from 12 p.m.-4 p.m. For more information or to schedule field trips, call the Museum at 318.869.5040.