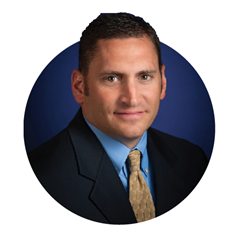 There has been a growing number of data breaches in the news recently, and it shows how important data security is to a companies' reputation
Clifton Park, N.Y. (PRWEB) November 07, 2014
Annese & Associates, Inc., an integrated communications systems provider, announced today they have achieved the Express Security Specialization from Cisco. The Express Security Specialization recognizes each resale channel partner focused on meeting the security needs of their customers.
"It was important to pursue this specialization as a natural progression in the ongoing development of Annese's capabilities to support current and future customers' security needs," said Mark Coffey, Director of Infrastructure and Project Management at Annese. "There has been a growing number of data breaches in the news recently, and it shows how important data security is to a companies' reputation. With the achievement of this specialization, Annese shows that we are at the forefront of market needs, and reinforces our commitment to our partnership with Cisco."
To earn the Express Security Specialization, Annese fulfilled the Cisco training and exam requirements. Annese also met the personnel, training, and post sales support requirements set forth by Cisco.
The Cisco Resale Channel Program provides a framework for channel partners to build the sales, technical and Cisco Lifecycle Services skills required to deliver Cisco solutions to their customers. Through the program's specializations and certifications, Cisco recognizes a channel partner's expertise in deploying solutions based on Cisco advanced technologies and services. Using a third-party audit process, the program validates channel partner qualifications such as technology skills, business best practices, customer satisfaction, and presales and postsales support capabilities—critical factors for customers choosing a trusted channel partner.
About Annese & Associates, Inc.
Expertise. Relationships. Innovation. Throughout the past four decades, these principles have established the foundation upon which Annese & Associates has emerged as the trusted adviser to our customers, partners, and communities. With a full-circle approach to integrating communications systems, Annese wraps professional and managed services around Infrastructure, Collaboration and Data Center Virtualization solutions. Guided by our services methodology, we design an end-to-end IT experience for our clients, implementing the tools of today and administering a plan for tomorrow. Our business is the art, science, and passion of connecting devices to networks, people to people, and ideas to action.
Cisco and the Cisco logo are trademarks or registered trademarks of Cisco and/or its affiliates in the U.S. and other countries.