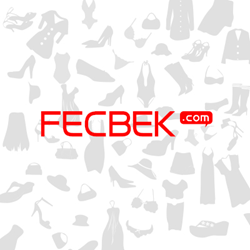 (PRWEB) November 24, 2014
Recently, Fecbek.com (http://www.fecbek.com), a leading online shopping mall in the world, has updated its website and introduced the history of the Black Friday to its fans worldwide.
What date is the day after Thanksgiving? It is the Black Friday! It is a shopping day popular among Americans like the festival of November 11th in China. However, not everyone knows the history of the Special Friday. Fecbek.com tells its fans the basic information about this special day.
The fourth Friday in November is the date of the special day. There are various opinions about the origin of the day. The most accepted one is that the day is the first one for shops and supermarkets to open after Thanksgiving day; and from that day, people begin purchasing goods for Christmas. Furthermore, the accountants in shops and supermarkets use the color black to express profit and red to denote deficit. The name of this festival represents the hopes of the shop owners that they want to make profits on that day. What's more, the bargains usually appear after midnight, therefore, those who fancy cheap things have to buy things in the black night.
On this joyous day, shops and supermarkets open earlier than usual at about 5 to 6 am, or even earlier. The shop owner or the manager sets advertisements several days before to attract the customers to shop crazily in their shops. Particular time will be arranged for selling delicate and cheap merchandises. No wonder it is quite easy to see such a scene where there is a sea of people waiting in a long queue for the goods they wants.