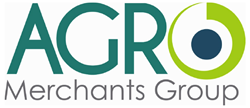 With this partnership, Comfrio's management team will have access to the resources and expertise of AGRO Merchants Group's global network, bringing new innovative solutions to its clients in Brazil
Brazil, São Paulo (PRWEB) December 18, 2014
AGRO Merchants Group ("AGRO Merchants"), one of the world's fastest growing cold chain solutions companies, together with its financial sponsor Oaktree Capital Management, announced it has made a strategic investment in Brazil's Comfrio Soluções Logísticas. This investment marks AGRO Merchants' initial investment in Latin America and lays the foundation to build out a broad network across the region.
"With this partnership, Comfrio's management team will have access to the resources and expertise of AGRO Merchants Group's global network, bringing new innovative solutions to its clients in Brazil," said David Palfenier, AGRO Merchants' President for Latin America.
Palfenier, based in São Paulo, has been chosen to lead the development of AGRO Merchants' Latin American network given his extensive sector experience. Palfenier will develop import/export and local logistics strategies, integrate AGRO Merchants' global customers into the region, and build out the company's capabilities in the region. "We will implement our two core strategies in Latin America: support and integrate our U.S. and European customers who import and export in the region; and create full national integrated logistics solutions in the major markets on the continent," said Neal Rider, Global CEO of AGRO Merchants Group.
Founded in 1996, Comfrio Soluções Logísticas, headquartered in Bebedouro, São Paulo, Brazil, offers integrated logistics solutions to its customers, with particular emphasis on its cold chain capabilities. The company, which operates nationwide with warehousing capabilities including frozen, refrigerated, dry storage, and logistics, announced last week its acquisition of Stock Tech Logistica, a leading company that further expands Comfrio's capabilities and services for its customers.
"Connecting Comfrio and consequently Stock Tech to AGRO Merchants Group's global network is strategic to our plans to build out operations in Brazil and other Latin America markets, Asia-Pacific, and other regions. We now can offer Comfrio our infrastructure, processes and innovation based on our proven capabilities in the U.S. and Europe, and therefore further enhance the already high-quality services Comfrio and Stock Tech offer to their customers," said Rider.
AGRO Merchants Group together with Oaktree Capital Management have closed 11 acquisitions worldwide since the beginning of their operations in March, 2013. This partnership with Comfrio commences the company's growth plans for Latin America.
Palfenier stated, "We will offer end-to-end integrated logistics solutions to our customers, bringing our global quality and efficiency standards to Latin America. I'm delighted our initial investment is in Brazil."
About AGRO Merchants Group
AGRO Merchants Group is focused on providing innovative cold chain solutions on a global basis by partnering with the highest quality family-operated businesses and creating new, reliable, and integrated trade networks to help its customers grow. The Company will be investing in modern assets, industry-leading technologies, and value-added service offerings to ensure the highest quality supply chain management standards in the industry. For additional information, please visit AGRO's website at http://www.agromerchants.com.
AGRO Merchants Group Press Contacts:
Latin America:
Punto Comunicação Multimeios
http://www.puntocomm.com.br/
478, Ministro Godói Street
Room 11
São Paulo, Brazil 05015-000
Heloísa Pontes
heloisa(dot)pontes(at)puntocomm(dot)com(dot)br
(11) 99129-2495
Patrícia Monteiro
patricia(dot)monteiro(at)puntocomm(dot)com(dot)br
(11) 99446-0621
U.S.:
TopRight Partners
http://www.toprightpartners.com
950 East Paces Ferry Road
Atlanta Plaza, Suite 2195
Atlanta, GA. 30326
Steve Denker
sdenker(at)toprightpartners(dot)com
+1 404 631 6929 x103
Europe:
Benedenboven
http://www.benedenboven.nl
Parmentierstraat 9
3772 MS Barneveld
Netherlands
Bart van de Glind
bart(at)benedenboven(dot)nl
+31 (0) 342 411 311