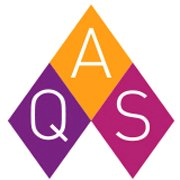 Paducah, KY (PRWEB) December 19, 2014
An evaluation of survey data by the Kentucky Tourism, Arts and Heritage Cabinet, has shown that AQS QuiltWeek® – Paducah, Kentucky 2014 had an economic impact of $25,462,149 on the regional area, making it a highly significant revenue-generating event in the state of Kentucky. Figures from a report produced to measure the success of the event show an estimated $14,997,735 in direct expenditures and $10,484,414 in indirect expenditures. With 32,064 in attendance over the four day period, attendees spent an average of $270.92 per person each day.
American Quilter's Society has been producing the trademark annual quilt show for three decades, with record breaking attendance at its 30th anniversary event this past April. During QuiltWeek, the city of Paducah, Kentucky is transformed into Quilt City USA® with hotels and other lodging booked as early as a year in advance.
According to an American Quilter's Society survey, 52% of attendees stayed in Paducah, with an additional 32% staying within 40 miles of the city, and 16% finding accommodations more than 40 miles away. The survey also showed that over 30% of attendees visited non-quilt-show-related attractions during their stay.
"The American Quilter's Society and its QuiltWeek event in Paducah is a great attraction for tens of thousands of quilt enthusiasts," said Kentucky Tourism, Arts and Heritage Cabinet Secretary Bob Stewart. "This is an excellent example of the type of authentic cultural tourism that has a significant economic impact for our Kentucky communities." American Quilter's Society president and co-founder, Meredith Schroeder, stated, "I am delighted to have worked with Paducah, the city, and the convention center to produce this world-class event each year for the past 30 years."
AQS QuiltWeek presents quilters and fabric lovers with a chance to explore and enjoy the creativity of quilters from around the world. There were 662 quilts on display at the 2014 event. Over 400 quilters in the AQS Quilt Contest competed for $125,000 in cash awards, the largest prize purse offered at any quilt competition throughout the world. Attendees made their way to Paducah, Kentucky, from 46 states and 10 countries including: Australia, Brazil, Canada, Denmark, Egypt, Germany, Japan, South Africa, South Korea, and Switzerland.
AQS QuiltWeek – Paducah, Kentucky 2015 will run from April 22 to 25 at the Paducah McCracken County Convention & Expo Center, 415 Park Avenue, Paducah, KY 42001. For more information on the American Quilter's Society QuiltWeek event, please visit quiltweek.com or call 1-270-898-7903.
About the American Quilter's Society
The American Quilter's Society is the largest quilting membership organization in the world. For thirty years, AQS has been the leading voice in quilting through a broad suite of products¬—magazines, books, live events, contests, workshops, online networks, patterns, fabrics, and catalogs. At AQS, we believe that with inspiration and advice, the creatively minded individual can take their quilting projects beyond what even they had imagined. The leading authors in quilting choose to publish with AQS, the best in quilt artistry select AQS events to display their work, and the newest quilters learn from the knowledge and vision of AQS members. For more information on the American Quilter's Society, please visit americanquilter.com or call 1-270-898-7903.