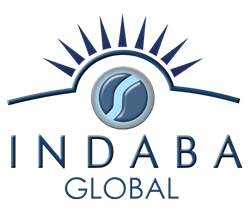 Nothing is more important than finding out how my team will make decisions if I'm not there. - Managing Director at Rackspace
St. Petersburg, Florida (PRWEB) December 29, 2014
Indaba Global's DISCflex™ program has now made it possible for employers to understand how people make decisions. As of this week, clients can use the tool as a part of their management process.
Any decision in a person's life – at home or work – can have a tremendous impact on their job performance. An important component of any person's evaluation is examining how they make decisions. Unfortunately, the knowledge regarding how an individual makes decisions has been mostly guesswork, or generally limited to the executives in major corporations if they have an executive coach. The general workforce has been left out of the behavioral assessment process because, prior to now, it was too expensive and time consuming. Now, the knowledge is a click away for any person!
No one can afford to perform at anything less than their best. People need to know where their strengths and weaknesses are so that they don't make career killing decisions. By taking a short ten minute assessment about themselves, users are now able to receive a personalized report with custom eLearning focused on how their personal behavior impacts their decision making abilities.
"Nothing is more important than finding out how my team will make decisions if I am not there. This tool gives me insight to precisely how people will go about decision making. This information is invaluable to the person so they don't make career limiting decisions," says Jeff Cotten, Managing Director for the Rackspace International business.
Indaba Global has a pending patent for targeting specific lessons based on the behavioral metrics from each participant's unique assessment scores. The associated DISCflex™ Decision Making program teaches people how to effectively deal with the complexities and phases of making decisions which occur in all organizations.
DISCflex™ Decision Making is a product of Indaba Global, leader in online training materials. To learn more, go to http://www.discflex.com and http://www.indabaglobal.com.