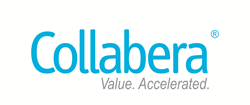 Detroit, Michigan (PRWEB) February 19, 2015
Collabera, a global leader in IT staffing and services, today announced that it has expanded its Detroit footprint with the opening of a new office in the Buhl building in the city's downtown. In response to growing demand for qualified IT professionals across many local industries, the company has doubled down on its investment in the region to help the city's employers keep up with the pace of business.
"Our skill is finding the best candidates for every job," said Collabera Vice President Cory Kennedy "and we're excited to bring our services to even more Detroit-area businesses. Locally we work with companies in industries as varied as healthcare, automotive, manufacturing, IT and utilities, and they work with us because they know we'll find highly skilled workers to fit their current and future needs."
Regional Branch Manager, Kevan June, will lead Collabera's regional growth in the Detroit Area. June and his team are aggressively hiring and ramping up services with plans to become a dominant player in Detroit. June brings with him nearly a decade of experience in the IT staffing industry.
The new Collabera office is located at 535 Griswold Street, Suite 918, Detroit, MI 48226 and local businesses owners with IT needs can reach them at 313-309-9629.
To learn more about how Collabera can help your business find the best IT candidates, visit http://www.collabera.com.
About Collabera
With more than 9,000 professionals across three continents and 37 offices, Collabera offers comprehensive, cost-effective IT staffing & services. We provide Fortune 500 and mid-size companies with high quality IT resources to meet talent needs through Staff Augmentation, Global Talent Management, Value Added Services through CLASS (Competency Leveraged Advanced Staffing & Solutions) Permanent Placement Services, and Vendor Management Programs.
Collabera has been a leader in IT staffing for over 23 years and is one of the largest diversity IT staffing firms in the industry. We are known for our high-touch, customer-centric approach, offering our clients unmatched quality, responsiveness, and flexibility. We are appreciated by our clients for our streamlined execution, highly efficient service and exceptional talent management that go above and beyond traditional staffing services.