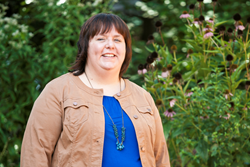 Sue Citro is one of a handful of top digital experts in the non-profit space. She will play an integral role in helping Best Friends grow our life-saving efforts.
Kanab, Utah (PRWEB) February 20, 2015
Gregory Castle, Chief Executive Officer, Best Friends Animal Society, announced today that Sue Citro has joined this national animal welfare organization as its first chief digital officer.
"Non-profit organizations that rely on the generosity of donors are not immune to the digital age," Castle says. "Donors are rapidly changing how they give, how they consume information about charities, how they choose to interact with charities and how they expect to relate to charities. And that is why we are so excited to have Sue Citro join Best Friends. Sue is one of a handful of top digital experts in the non-profit space. She will play an integral role in helping Best Friends grow our life-saving efforts across the country to save the lives of shelter dogs and cats."
At Best Friends, Citro will develop a digital enterprise-wide vision. She will oversee the digital strategy and development operations teams and play a pivotal role in many other aspects of the organization, touching both social media and web development, among other areas.
"Animal rescue work is something always close to my heart," Citro says. "It has become even more urgent because breed specific legislation passed where I live and because our rescue dog's x-ray shows latent BB pellets from when he was on the street. ...Not to mention people discriminate against Brody because he's a Rottweiler."
"The work of Best Friends is more important than ever and the digital channel offers such a unique opportunity to help advance the no-kill movement," Citro added.
While at The Nature Conservancy, Citro led The Nature Conservancy's digital expansions across Asia and Latin America, as well as the growth of its digital revenue practice in the United States into a steady and reliable funding source for the organization.
Citro started her career working at Peace Corps headquarters followed by time at a direct mail agency and four years testing and piloting email strategies to drive e-commerce sales for Barnes and Noble's magazine subsidiary. Later, she led the digital consulting division at a company since acquired by Blackbaud. She holds a Master's degree from Johns Hopkins University and published her thesis examining the Internet's changing role and impact on public service advertising. Citro also received management certificates from Harvard University.
Citro lives in Worcester, Massachusetts, with her husband Jeremy, and their rescue dog, Brody the Rottweiler.
About Best Friends Animal Society®
Best Friends Animal Society is the only national animal welfare organization dedicated exclusively to ending the killing of dogs and cats in America's shelters. A leader in the no-kill movement, Best Friends runs the nation's largest no-kill sanctuary for companion animals, as well as lifesaving programs in partnership with rescue groups and shelters across the country. Since its founding in 1984, Best Friends has helped reduce the number of animals killed in American shelters from 17 million per year to about 4 million. By continuing to build effective initiatives that reduce the number of animals entering shelters and increase the number who find homes, Best Friends and its nationwide network of members and partners are working to Save Them All®.
To like Best Friends Animal Society on Facebook, go to: http://www.facebook.com/bestfriendsanimalsociety
Follow Best Friends on Twitter: http://twitter.com/bestfriends