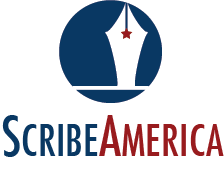 The difference between Medical school and Physician Assistant school acceptance and rejection often comes down to the interview
Fort Lauderdale, FL (PRWEB) February 23, 2015
ScribeAmerica has joined with Dr. Pascal Juang to offer an exclusive discount toward an Ace Your Med School Interview program to ScribeAmerica employees.
A longtime partner to ScribeAmerica, Dr. Juang has helped numerous applicants successfully prepare for their medical school and physician assistant school interviews through his Ace Your Med School Interview Program. Dr. Juang's experience as an interviewer and interviewee has helped refine the program, which offers three course options that include a video preparation course and optional personal coaching from Dr. Juang.
Dr Juang's insider experience started while a student at UCSD medical school where he was a student interviewer and tour guide on the medical schools admissions committee. During his Emergency Medicine residency at Harvard, he was appointed the Chief Resident and, in that capacity, helped host and evaluate Emergency Medicine residency candidates. Since then, Dr. Juang has helped many applicants get into medical school and physician assistant school by providing insider knowledge, constructive feedback, and expert coaching that has helped them to perform their best at the interview.
"The difference between Medical school and Physician Assistant school acceptance and rejection often comes down to the interview," said ScribeAmerica CEO, Michael Murphy, M.D. "We are pleased to offer special access to Dr. Juang's exceptional program as an added level of support for our team members to help them meet their professional goals."
ScribeAmerica employees can find more information about signing up for an Ace Your Med School Interview program by visiting "Scribe Resources" at http://www.scribeamerica.com.
About ScribeAmerica
ScribeAmerica employs thousands of medical scribes across 44 states and is the nation's most widely recognized professional medical scribe education, training, and management company. ScribeAmerica is the preferred vendor for over 640 practice locations and documented on over 22 million patient visits in 2014 alone.