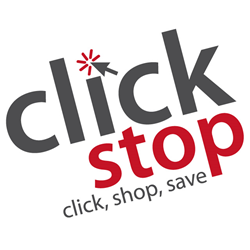 Urbana, IA (PRWEB) February 26, 2015
Clickstop, an e-commerce business based in Urbana, IA, has been named a finalist for two Prometheus Awards by the Technology Association of Iowa (TAI).
The Prometheus Awards have been established as Iowa's largest and most prestigious distinction dedicated to recognizing and celebrating Iowa's high-tech industry. The ceremony honors both companies and individuals who demonstrate outstanding leadership and excellence in the field of technology. This year TAI celebrates its tenth annual Prometheus Awards.
Clickstop is a finalist in the categories of Best User of Technology and the Break Out Award. The company owns and operates a suite of online retail stores, including its flagship brand, US Cargo Control.com, as well as six additional web properties, including EcoFoil.com, FastenersPlus.com and SpaceSavers.com.
Jim Mayhew, the company's Chief Culture Officer, says technology has always been at the core of Clickstop's success.
"Technology is huge part of our culture at Clickstop. It allows us to have perks like being able to work remotely, provides us with a way to communicate effectively and swiftly, and to drive growth by being opportunistic," said Mayhew. "It's easy to take today's technology advancements for granted. But the reality is that how we've leveraged the power of the internet and cloud computing has been the driving force behind our success."
The Technology Association said it received 126 nominations across all of the award categories. The Prometheus Awards are scheduled for April 16 at Veterans Memorial Community Choice Credit Union Convention Center in Des Moines.
###
About Clickstop, Inc.
Clickstop is the parent company of a suite of online retail stores based in Urbana, Iowa. Focused on offering relevant products, timely delivery, and excellent customer service, Clickstop web properties serve diverse markets that include cargo control and moving supplies, construction and energy efficient insulation, and home organization products, and include USCargoControl.com, FastenersPlus.com, EcoFoil.com, SpaceSavers.com, and JustPlasticBoxes.com. For more information visit clickstop.com.
About the Technology Association of Iowa (TAI)
TAI is a member-based, not-for-profit organization accelerating the success of Iowa's technology industry. TAI works to create and sustain a positive environment for technology-based economic growth and job creation through innovation, advocacy, and leadership. TAI members include organizations of every size − involved in virtually every aspect of technology creation, production, application and education in Iowa. More information about the TAI can be found at its website, located at technologyiowa.org.