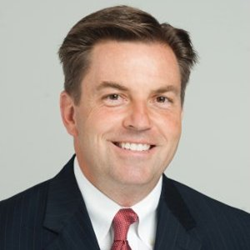 I look forward to joining the MWH team and working alongside a talented, passionate group of experts.
Broomfield, Colo (PRWEB) March 03, 2015
MWH Global, an engineering, consulting and construction firm focused on water and natural resources, today announced that Paul Demit has joined the company as senior vice president and director of program management in the Americas region. In this role, Demit will be responsible for developing and nurturing client relationships and for supporting the delivery of MWH services to ongoing programs around the world. Demit's work will closely align with the continued growth of water, resources and infrastructure projects that MWH leads throughout the Americas region. Demit replaces Julie Labonte, who is now the MWH program manager for the city of San Diego Pure Water Program.
"We are happy to welcome Paul to MWH. He brings new perspectives and ideas for delivering program management engagements throughout the water and natural resources markets," said Dan McConville, president of MWH business solutions. "Because of the collaboration and leadership required in this position, our team members for this service offering are always carefully considered. I am confident that Paul will be a very valuable addition to MWH."
"The work being done by the team at MWH has great impacts on the economy and infrastructure throughout the region," said Demit. "I look forward to joining the MWH team and working alongside a talented, passionate group of experts."
Demit joins MWH from Parsons Brinckerhoff, where he served as the managing director of PB Water. He has more than 23 years of experience working in the water sector and leading teams to deliver program management, design build and other projects.
Demit holds a bachelor's degree in history from the College of Holy Cross in Worcester, Mass., and completed graduate course work in environmental management and water resources from Tufts University in Boston.
Demit will work out of the MWH offices in Atlanta, Ga.
About MWH Global
MWH Global is dedicated to Building a Better World. As specialists in water and natural resources, MWH employees use innovative ideas and technology to help solve complex infrastructure and environmental challenges. This work is built on a nearly 200-year history during which MWH has delivered services from initial planning and design through construction, start-up and operations. Today, MWH employs more than 7,000 experts including engineers, consultants and construction professionals in 35 countries on six continents. Each of these experts is committed to serving global communities through sustainable development and project delivery. MWH is a private, employee-owned company headquartered in Broomfield, Colorado. For more information, visit http://www.mwhglobal.com or connect via Twitter, Facebook and LinkedIn.