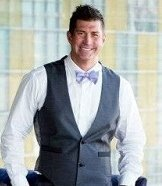 Denver, Colorado (PRWEB) March 18, 2015
Mortgage Banker, Mr. Jason M. Ruedy, also known as The Home Loan Arranger, reacts a recent CNBC article that states home buyers may edge back into the market in March.
Mr. Ruedy agrees that potential home buyers are currently looking for homes in various metropolitan areas, but many are faced with an extremely tight real estate market. As a result, Mr. Ruedy believes that getting pre-approved for a loan early in the home buying process is vital. Pre-approval can allow a prospective home buyer to gain an advantage over other buyers.
According to the abovementioned article published on CNBC.com on February 25, 2015,Mortgage Applications Point to More Buyers, "Lower rates could reinvigorate refinances, but mortgage rates do not seem to be the primary driver for home buyers. Rising home prices and very tight inventory of homes for sale have been major barriers to entry for first-time and move-up buyers alike. A report Tuesday showed price gains accelerating again after a year of easing. Spring generally brings more sellers to the market, but so far Realtors are not seeing enough new listings at affordable prices to meet the demand."
"I believe there are plenty of people looking to purchase a home right now - especially since it's almost spring and the beginning of the busy real estate season. But inventory is currently very tight, which means there might be competition for any desirable home that goes on the market." - Jason M. Ruedy, The Home Loan Arranger
Mr. Ruedy urges anyone thinking about purchasing a home in the coming months to prepare ahead of time by getting pre-approved for a loan.
"It puts you in a much better position when you submit a loan pre-approval letter with your offer to purchase a home. With a combination of low mortgage interest rates and a tight real estate market, getting pre-approved for a loan before making an offer on a home is highly recommended." - Jason M. Ruedy, The Home Loan Arranger
According to Mr. Ruedy, low interest rate mortgages are still available for refinances and purchases. Anyone interested in refinancing or purchasing a home this year should act, if possible, before interest rates rise significantly.
About The Home Loan Arranger:
Mr. Jason M. Ruedy, also known as The Home Loan Arranger, has 20+ years of experience in the mortgage business. His company was built around the crucial principles of hard work, discipline, and determination. The Home Loan Arranger evaluates client applications quickly and efficiently and structures loans with the best possible terms. Mr. Ruedy is successful in achieving loan closings for clients while meeting their highest expectations. Jason M. Ruedy is ranked #2 in the state of Colorado by Scotsman Guide, which is the top leading resource for mortgage originators.
For media inquiries, please contact Mr. Jason M. Ruedy, "The Home Loan Arranger":
The Home Loan Arranger
512 Cook St #100
Denver, CO USA
Phone: (303) 862-4742
Toll Free: (877) 938-7501
http://www.thehomeloanarranger.com/