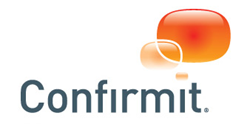 New York, NY and Oslo, Norway and London, UK (PRWEB) April 14, 2015
Confirmit, a leader in customer experience solutions, has been named a winner of the 2015 Customer Experience Vendor Excellence (CxVE) Awards by Temkin Group, a prominent customer experience research, consulting and training firm.
In its third year, Temkin Group's CxVE Award recognizes companies that provide products and services that help companies improve the customer experience (CX) they deliver. The nominations are judged based on their capabilities, results, and client case studies. The scoring also includes references from existing clients.
"We are delighted with this win, which recognizes not only Confirmit, but the achievements of our customers whose innovations are driving the evolution of customer experience," remarked Michael Wooh, Confirmit CMO. "We are dedicated to ensuring that organizations gain richer insights from their data to drive smarter business decisions, and want to help businesses become Voice of the Customer (VoC) heroes by providing them with the best solutions to reach that goal."
Confirmit's VoC solutions bring together a unique combination of world-leading technology, highly-experienced consultants, and the Confirmit Voices™ methodology, which provides a flexible model, customized to each client's business needs. Confirmit's global VoC team not only works directly with customers, but is utterly committed to furthering the effectiveness of CX through thought leadership and the development of best practices.
Bruce Temkin, Managing Partner of Temkin Group added, "Congratulations to Confirmit for winning a 2015 Customer Experience Vendor Excellence Award. We had a very strong group of nominees this year, and Confirmit stood out for how well it is helping companies improve their customer experience."
In 2014 Confirmit launched Confirmit SmartHub™, the industry's first customer engagement hub that enables businesses to capture, analyze and respond to customer and market feedback across multiple channels and sources in real-time. This innovation, along with the release of text and social analytics solution, Confirmit Genius™, forms part of the constantly-evolving Confirmit solutions set that powers some of the most influential brands around the world. To find out more please visit http://www.confirmit.com.
###
About Confirmit
Confirmit is the world's leading SaaS vendor for multichannel Voice of the Customer, Employee Feedback, and Market Research solutions. The company has offices in Oslo (headquarters), Chengdu, Cologne, Grimstad, London, Moscow, New York, San Francisco, Vancouver, and Yaroslavl. Confirmit's software is also distributed through partner resellers in Madrid, Milan, Salvador, Sydney, and Tokyo.
Confirmit powers Global 5000 companies and Market Research agencies worldwide with a wide range of software products for feedback / data collection, panel management, data processing, analysis, and reporting. Customers include Aurora, British Airways, Cross-Tab, Dow Chemical, GfK, GlaxoSmithKline, GMO Research, JTN Research, Keep Factor, Morehead Associates, Nielsen, Research Now, RONIN, Sony Mobile Communications, Swisscom, and The Wellcome Trust. Visit http://www.confirmit.com for more information.