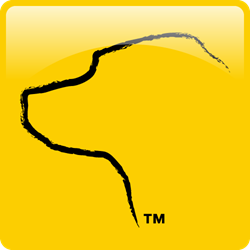 Starting at $15 per month, customers can use every feature in AccountingSuite
San Francisco, CA. (PRWEB) April 28, 2015
AccountingSuite invites CPAs and accounting professionals to experience its newest release, Keeshond, at the New York Accounting Technology Show, April 29-30, 2015, at the Hotel Pennsylvania, New York, New York.
"Whether you sell cookies, drones or 3D printed items, you need to track the origin of ingredients or sub-components from purchase, through assembly, to final sale," said Kurt Kunselman, Co-Founder of AccountingSuite. "With our Keeshond release, CPAs, accounting professionals and business owners have precise information on the rolled-up costs and components of inventory items and assemblies."
Track components and ingredients
Similar to the agile breed of dogs for which it is named, Keeshond does what no other small business cloud accounting program can:

Easily assemble groups of items or subassemblies, with or without labor costs, to any level with the Bill of Materials and Build Assembly feature
Reclaim and resell leftover inventory from production and assembly with a new "scrap" feature
Track the origin of materials, food ingredients or technology components with the Lot and Serial Number tracking feature
Track expiration dates of perishable items
Email invoices to customers that offer a "Pay With Dwolla" option, so customers can take advantage of Dwolla's fast and inexpensive payment system
Uncomplicated and secure
AccountingSuite is simple for end users to learn and adapt, so accountants' clients can add transactions, run operational tasks and pull reports.
Collaborative and secure, AccountingSuite helps companies run more efficiently and have critical information on a timely basis.
CPAs and accounting professionals will love the ease of handling multiple company accounts with AccountingSuite. Switching back and forth between accounts or tasks is effortless.
All-in-one affordable pricing
Affordable prices are a hallmark of AccountingSuite's focus on serving startups and small businesses. Starting at $15 per month, customers can use every feature in AccountingSuite:
-- Inventory management
-- Sales orders, purchase orders
-- Project and time tracking
-- Secure, cloud-based accounting
-- Cloud-banking
AccountingSuite will be at booth 319 at NYAT April 29-30, 2015 at the Hotel Pennsylvania, 401 7th Avenue, New York, New York. Contact AccountingSuite at the show by calling 1-888-328-8275 ext 2.
#NYAT2015 and @AccountingSuite on Twitter.
About AccountingSuite
AccountingSuite is based in San Francisco, California. AccountingSuite is cloud-based software for accounting, inventory, order management, time and project tracking. AccountingSuite provides easy-to-use, no-nonsense, scalable business software for startups, entrepreneurs, and growing companies to manage their finances and day-to-day operations.