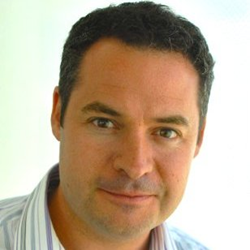 London, England and San Mateo, CA (PRWEB) May 12, 2015
AdsWizz, a leading global technology provider of advertising solutions for the digital radio and audio industries, today announced the hiring of Gary Goodman as its President for Europe, to continue to grow the Company's European business and support its ambition to help publishers worldwide monetise digital audio.
Gary joins from iVenture, a digital consultancy firm helping digital platforms in Europe accelerate internationally. He was previously founder and CEO of MediaEquals, a SaaS media trading platform, establishing digital marketplaces for the newspaper and out of home media sectors. Prior to this he led commercial and business development as well as marketing teams at Conversant Media and ValueClick across Europe.
In this newly-created position, Gary will report to AdsWizz CEO Alexis van de Wyer.
"Gary brings leadership to the European team and passion to help grow our customer business that is infectious," said van de Wyer. "He has great experience and unique insight on the changing media landscape, as a publisher of digital media properties, advertisers of global brands and most recently innovator of digital media exchanges. His drive and ambition will enable us to capitalise on the opportunities every audio publisher across Europe now has for monetising their business in a digital age"
"The coming of age of digital audio monetization and its fast expansion into programmatic is both as exciting for the media industry as it is important for the advertising community in its search for new ways to effectively reach and engage consumers," said Goodman. "Targeting the right ad, to the right consumer, on the right device, at the right time, presents a fantastic opportunity for advertisers to better interact and engage with audiences around content they love. Leading the Europe team to help our customers grow the digital audio media category is both a thrill and a privilege."
About AdsWizz, Inc.
AdsWizz is a leading global technology provider of advertising solutions for the digital radio and audio industries. Its server-side solutions and global audio ad exchange offer advertisers unique targeting capabilities and provide audio publishers powerful new ways to monetize their listenership. This has led AdsWizz to quickly become a go-to resource for many of the world's most prominent ad networks, agencies, and digital audio publishers.