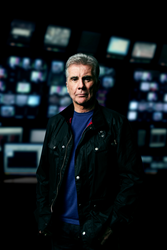 Thanks to this Justice Network viewer tip, one more fugitive is behind bars
(PRWEB) May 18, 2015
Responding to media reports that emerged over this weekend, Justice Network, the free over-the-air multicast television network, is proud to confirm the capture of a most wanted fugitive. Captured in Spokane on Friday night, the fugitive spent 13 years on the run from law enforcement. A Justice Network viewer saw him in the hourly "Most Wanted Fugitive" Spots that air on the network and called in a tip leading to the successful capture.
"Thanks to this Justice Network viewer tip, one more fugitive is behind bars," said John Walsh, on-air host / spokesperson for Justice Network. "As more and more viewers come forward with tips, we can add more victories like this in keeping the streets safer all over the country for both wanted fugitives and missing children."
"Once again, the Justice Network is fulfilling its mission," said Justice Network CEO Steve Schiffman. "Our public service initiatives featured every hour, 24 hours a day, 365 day a year are indeed making a meaningful difference. We are keeping communities safe alongside our lineup of entertaining crime and mystery programming."
Justice Network Public Service
Working in partnership with Crime Stoppers USA, the National Center for Missing & Exploited Children, US Marshals Service, FBI, and other law enforcement agencies, the Justice Network dedicates 90 seconds to public service every hour, 24 hours a day, 365 days a year. This includes spots for most wanted fugitives, missing children, and safety tips. Since the launch in January 2015, four missing children featured on air have been successfully recovered and 11 most-wanted fugitives featured on air have been apprehended.
Justice Network Programming
Justice Network programming includes series such as, Body of Evidence, Masterminds, The Investigators, Psychic Detectives, I, Detective, LA Forensics, Missing Persons Unit, Murder by the Book, Parco P.I., Alaska State Troopers, Extreme Evidence, North Mission Road, Haunting Evidence, Over the Limit and Dominick Dunne's Power Privilege and Justice.
About Justice Network
Justice Network is dedicated to providing a first-of-its-kind public service initiative by capturing fugitives, finding missing children and providing safety tips for its viewers. Proud to be the only multicast network with a public service commitment to making communities safer, the Justice Network recognizes crime affects all viewers. For more information, please visit http://www.justicenetworktv.com/.
For Media
For press release, downloadable high resolution images and embeddable sizzle reel, please visit http://www.justicenetworktv.com/media/electronic-press-kit. Follow Justice Network on Twitter at @JusticeNetTV and Like on Facebook at JusticeNetworkTV.