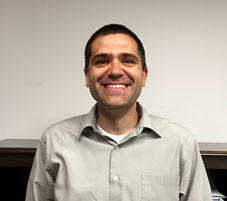 Chad's strong financial background, combined with his track record for striving for continuous improvement make him a great addition to the Sound Seal team
(PRWEB) June 04, 2015
Agawam, Mass: Sound Seal, a leading manufacturer of acoustical and noise control products serving the industrial, architectural, commercial and construction industries, announced today that it has hired Chad McLeod to serve as Controller. In his new role at Sound Seal, McLeod will manage the accounting function as well as oversee financial policies and procedures.
McLeod has over 12 years of financial experience with proven results. Previously, McLeod served as Accounting Manager at Kaman Specialty Bearings and Engineered Products, where he played a pivotal role in streamlining processes and implementing value add improvements to the month end financial process. Prior to that, he acted as the Group Financial Manager at Barnes Group Inc.
"Chad's strong financial background, combined with his track record for striving for continuous improvement make him a great addition to the Sound Seal team" said Jerry Maloney, CFO of Sound Seal. "We are extremely pleased to welcome Chad and we are confident he will get the job done as well as work to improve upon the streamlining of financial processes wherever possible."
For more information on Sound Seal's products, click here.
About Sound Seal
Since 1978, Sound Seal has been a leading manufacturer of acoustical noise control products offering the widest product selection in the soundproofing industry with innovative solutions and outstanding customer service. Sound Seal consists of three product divisions: the Industrial Division that addresses in-plant noise control and environmental noise control; the Architectural Division that handles interiors and finishes, including an award winning line of WoodTrends products; and the Impacta Flooring Division that offers floor underlayments. For more information, please visit http://www.soundseal.com or call 413-789-1770.