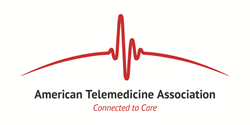 (PRWEB) June 08, 2015
The American Telemedicine Association (ATA) today expressed disappointment towards the Centers for Medicare and Medicaid Services' (CMS) final ruling on Accountable Care Organizations (ACOs). The rule severely restricts the use of telemedicine services to serve millions of patients, while Medicaid, private payers and others are making significant strides to improve the quality of care and health outcomes by reimbursing telehealth care delivery in these innovative care models.
"Medicare has done so much to lead and advance innovation in care delivery, and as such, it is disappointing that they would deny the benefits of telemedicine services to so many seniors and their physicians," said Reed Tuckson, MD, President of ATA and Managing Director of Tuckson Health Connections. "ATA will continue to provide the supportive evidence to encourage CMS and Congress to advance innovation in this critical area that affects a key segment of the American population and their caregivers."
"Medicaid, private payers, the VA, and the Department of Defense long ago realized the importance of telehealth to reduce costs, expand access and improve quality," said Jonathan Linkous, CEO of ATA. "For over four years, ATA has urged CMS to waive restrictions on ACOs use of telemedicine. This is a longstanding issue that the agency has made very little movement on."
Congress created ACOs as a value-based alternative payment model to fee-for-service reimbursement under Medicare in order to improve care coordination and reduce costs. Due to current restrictions outlined in this final ruling, many providers cannot take advantage of the full capabilities of telemedicine due to unnecessary limitations. ATA will continue to work with Congress to address the lack of forward progress.
About the American Telemedicine Association
The American Telemedicine Association is the leading international resource and advocate promoting the use of advanced remote medical technologies. ATA and its diverse membership, works to fully integrate telemedicine into transformed healthcare systems to improve quality, equity and affordability of healthcare throughout the world. Established in 1993, ATA is headquartered in Washington, DC. For more information visit http://www.americantelemed.org.