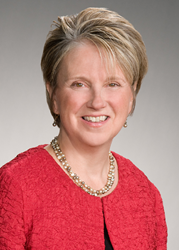 "We applaud WILEF for acknowledging how women are faring on the partnership and leadership fronts."
Denver, CO (PRWEB) June 26, 2015
For the fifth consecutive year, Holland & Hart LLP has received Gold Standard Certification from the Women in Law Empowerment Forum (WILEF). WILEF Gold Standard certification recognizes leadership roles achieved by equity women partners, rather than the policies or practices of the firm or the overall number or percentage of women in the partnership. Only 44 firms in the country met this year's qualifying criteria, and Holland & Hart is one of only eight firms that met all six of the qualifying criteria.
"We place tremendous value on a culture of fostering and maintaining a work environment in which the diversity of each individual is valued and celebrated," said the firm's chair Liz Sharrer. "We applaud WILEF for acknowledging how women are faring on the partnership and leadership fronts." Law firms with 300 or more practicing lawyers in the United States are eligible for the 2015 WILEF Gold Standard Certification if they successfully demonstrate that women represent a meaningful percentage of their equity partners, of their highest leadership positions, of their governance and compensation committees, and of their most highly compensated partners.
To qualify for WILEF Certification, firm's must meet at least four of the following criteria:

Women account for at least 20% of equity partners or alternatively, 33% or more of the attorneys were elevated to equity partner during the past twelve months.
Women represent at least 10% of firm chairs and office managing partners.
Women make up at least 20% of the firm's primary governance committee.
Woman represent 20% or more of the firm's compensation committee.
Women make up at least 25% of practice group leaders or department heads.
Women represent at least 10% of the top half of the most highly compensated partners.
Holland & Hart not only met all six of the criteria for certification; in most categories it far exceeded the minimum requirements and the national average. For example, 60 percent of the firm's governance committee and compensation committee are women as compared to nationwide data that shows women represent 27 percent of members on governance committees and 25 percent of members on compensation committees.
About WILEF
Founded by its National Chair, Elizabeth Anne "Betiayn" Tursi, with the support of successful senior corporate executives and women attorneys, and subsequently law firm and corporate sponsors, WILEF is dedicated to assisting women in law to assume leadership roles within the National Law Journal 250 law firms, in Fortune 1000 legal departments and in their respective communities. WILEF presents cutting edge programming that provides an educational and networking forum for women in law and women law school students.
About Holland & Hart
Holland & Hart LLP delivers integrated legal solutions to regional, national, and international clients of all sizes. Since its inception in 1947, Holland & Hart's approximately 500 lawyers have consistently been recognized by leading national and international peer and industry review organizations for innovation and dedication to the practice of law. For more information, visit http://www.hollandhart.com.