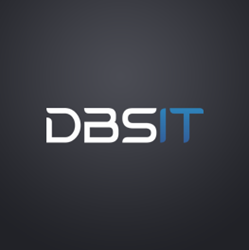 In recent years, companies throughout Australia have realised the benefits of outsourcing and hiring a dedicated onsite Software Developer in Perth.
Perth, WA (PRWEB) July 02, 2015
DBSIT is a software development company based in Perth, which has been providing software development and IT solutions for the last 10 years. With a focus on providing exceptional customer service, and cost-effective, custom built software solutions, their agile and customer centric approach has ensured that they've continued to shine.
DBSIT recently announced that it will be offering its services to the Construction industry in Perth. This highly advanced industry needs IT solutions which will make it easier to plan and manage service deliveries, while requiring minimal maintenance and time.
DBSIT offer both remote and on-site support, which is great news for the Construction industry, as they'll be able to save time, resources, and energy, and will be able to communicate easily and effectively with DBSIT in the event that the businesses have any questions or problems.
When asked about this announcement, a spokesperson for the company said "DBSIT aims to help the Construction industry to reach dependable IT solutions, so that they can cater to the precise needs of their clients. This will allow them to focus on their main business objectives, and spend less time on day to day operations."
DBSIT prefer to take the time to understand exactly what their client's need, before they begin working on any solutions. Perth based Software Developers work with clients to ensure they understand all of their requirements, in order to offer tailored solutions which will be of use both now, and well into the future.
DBSIT's applications are compatible with a variety of servers and databases, so clients from many different industries can access the technology and software provided by the company. In fact DBSIT have worked with large and small businesses across many different sectors, including banking, healthcare, insurance, financial services and banking, retail, manufacturing, oil, gas, mining, and construction.
With experience working in such a wide range of industries, DBSIT understand that each business is different, and has unique requirements. Their innovative approach and ability to think both creatively and strategically has ensured that they remain the best software development company for businesses in both Australia and worldwide.
DBSIT aim to boost productivity, and allow businesses to focus on the bigger picture, while they take care of the details. They also ensure that their solutions make the best use of each client's budget, allowing for updates and expansion in the future.
What does this mean for the Construction Industry? Simple. The industry now has the opportunity to work with a software development company which will allow them to meet all of the required standards of accuracy, reliability, and reporting. This opportunity can't be overstated, considering the sector has largely stumbled when it comes to service delivery to clients both in Perth and Western Australia.
For companies interested in Custom software development in Perth, there's really only one choice. DBSIT is a company which is committed to excellence, and takes the time to get to know each and every one of their clients, and their businesses.