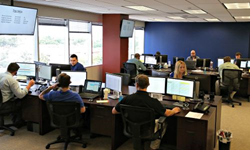 Jacksonville, FL (PRWEB) August 05, 2015
R2 Logistics, Inc., a Third Party Logistics service provider, today announced it has opened a National Sales office at 3500 Oak Lawn Avenue, Dallas, Texas. The National Sales office is the first of its kind for the company, and adds to the current network of eight operation branches across the United States.
Heading up the National Sales office is Ben Jordan, Vice President of Sales, and Jon Adams, National Sales Manager.
"We are very excited about the opening of our new National Sales office," stated Founder and CEO, Ben Gase. "Ben Jordan and Jon Adams have worked hard to put together a great team!"
The office currently consists of 14 National Sales Reps and plans are to hire nine more in the coming months. Applications are currently being accepted to fill National Sales positions.