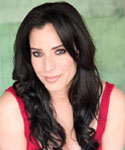 Philadelphia, PA (PRWEB) September 01, 2015
The Academy of Home Staging & Design is offering a 5 day course on Advanced Home Staging Certification in "The City of Brotherly Love," Philadelphia, PA.
Starting on Nov. 16, Students will have a hands on learning and application of the tools needed to launch a Home Staging Business. Train with Wanda Colon and guest speakers and learn to master critical design principles, employ a systematic process to simplify each Home Staging project, and integrate sound business fundamentals into a new staging practice.
Wanda Colón has been in the design/decorative arts business for the past 12 years. After moving to Los Angeles in 2001 her passions of design and art converged. She worked for Interior Motives in conjunction with opening up her own Decorative Arts business where she did interior design, murals and high end finishes. Some of her private clients include Kelsey Grammer, Paul Stanley, Cher and Johanna Carson. Her unique combination of skills made her a perfect fit for all of the design shows popping up on television. Wanda made guest appearances on HGTV's "Designers Challenge" and "Designing for the Sexes" before she joined the design team of HGTV's popular "24 Hour Design" as a co-host and designer. After another appearance on "Rate My Space", Wanda became the Interior Design Host on TLC's "Home Made Simple". After 5 years of traveling across the country doing design for the masses, she is back in LA designing with Kim Kapellusch, owner of The Academy of Home Staging & Design and Style My Space. Wanda is a Certified Instructor for The Academy, combining her design expertise with the elements of Home Staging to provide students with a wide-ranging scope of design and business applications.
For more information and class Schedules please click here: The Academy of Home Staging & Design or Call to register and hold a seat: 800.574.5576