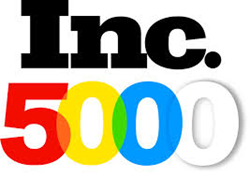 We remain committed in our mission to help clients achieve their business transformation goals as they continue to gain measurable and sustainable value from their most critical strategic initiatives
Lambertville, NJ (PRWEB) August 18, 2015
TayganPoint Consulting Group, a leading strategic management-consulting firm, announced today that Inc. Magazine has named the company one of the Top 5000 Fastest-Growing Companies in America.
Based on solid revenue growth since its formation in 2009, TayganPoint has found itself on the Inc. 5000 Fastest Growing Companies List for the third consecutive year. TayganPoint's repeat success in this ranking, especially in the tough economic environment of the past few years, is a demonstration of its strong business relationships.
"We are honored to be considered, let alone recognized, as one of the fastest growing private companies by Inc. Magazine," said TayganPoint CEO, Joy Taylor. "We have achieved year over year growth by continually striving to be our clients' preferred and most highly trusted partner. Our clients recognize our commitment through the dedication and interactive experience our consults provide."
"We remain committed in our mission to help clients achieve their business transformation goals as they continue to gain measurable and sustainable value from their most critical strategic initiatives," adds John Cassimatis," President and Co-Founder of TayganPoint Consulting Group. "This is the hallmark of our organization and what we feel enables our continued growth in the marketplace."
About TayganPoint
TayganPoint Consulting Group, an Inc. 5000 company, is a strategic management consulting firm that implements strategy and organizational change in life sciences, health care, financial services, and energy organizations to improve their efficiency and overall business performance. Established in 2009, TayganPoint's team of seasoned process experts has a reputation for hands‐on service and deep sector expertise in areas like strategy alignment and execution, process improvement, change management and communication, and program and project management. The company leverages this deep knowledge of its clients' business needs to grow its portfolio, expand into new markets and help clients make strategy happen. For more information on TayganPoint Consulting Group, please visit: http://www.tayganpoint.com.
About Inc. 5000
The Inc. 500 is an annual list of the 500 fastest-growing private companies in the United States, introduced in 1982. The Inc. 5000 is ranked according to percentage revenue growth over a four-year period. To qualify, companies must have been founded and generating revenue by the first week of the starting calendar year, and therefore able to show four full calendar years of sales. Additionally, they had to be U.S.-based, privately held, and independent—not subsidiaries or divisions of other companies—as of December 31 of the last year measured. Revenue in the initial year must have been at least $200,000, and revenue in the most recent year must have been at least $2 million.