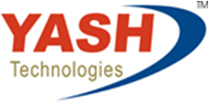 Woburn, MA (PRWEB) August 26, 2015
YASH Technologies®, a leading technology services and outsourcing partner for global companies, announced the requalification of its line of SAP® Business All-in-One partner solutions, now powered by the SAP HANA® platform. The prepackaged solutions include: FinancialsOne, ChemOne, CPGOne, ManufacturingOne, PeopleOne, TechOne, ServicesOne and WholesaleOne. Each solution is prepackaged for industry-specific business scenarios that are now ready to run on SAP HANA, supported with high database speed and the latest technologies.
Migrating to the in-memory database of SAP HANA enables customers to access analytical and operational data together in real time. SAP HANA can eliminate up to 50% of the number of typical servers in an organization, enabling faster reporting and transactional instances. The new solution suite from YASH comes with a collection of independent and scalable add-on components including the SAP Fiori® user experience, analytics and SAP Lumira® software, to name a few, that further enhance business performance.
Solutions powered by SAP HANA now provide a springboard for customers to leverage SAP Fiori for a personalized, responsive and simple experience for real-time visibility across devices and operating systems, including iOS, Android and Windows. This way, customers of all sizes can evolve with technology advancement and accelerate innovation.
"The recent qualification is a demonstration of our commitment to stay adept relative to SAP innovation and provide our customers future-ready solutions. The confluence of SAP's revolutionary technology and our domain expertise steers customers towards smart innovation, thereby simplifying their IT landscape and helping them stay ahead of the competitive curve," said Jacinto Arauz, vice president of sales, YASH Technologies.
This announcement comes as an extension to the recent launch of YASH's SAP HANA–powered ChemOne, PharmaOne and PeopleOne solutions in India. The current qualification further strengthens YASH's track record of SAP software implementations, industry expertise, extensive background in analytics, and business intelligence and services portfolio for SAP HANA. It can give customers confidence in choosing YASH as a partner when they are looking to embrace SAP HANA.
For existing SAP customers, YASH offers a rapid-deployment solution to migrate from existing databases such as Microsoft SQL Server or Oracle to the in-memory SAP HANA database. This package will provide a first step to running a business in real time with SAP HANA. The rapid-deployment solution for migrating to SAP HANA describes the predefined scope and detail of the migration timeline, and can therefore provide this migration at a fixed cost to existing SAP customers. Because this is a technical database migration, it can be performed with no disruption or changes to the existing business scenarios.
For more information, visit http://www.yash.com.
About YASH Technologies
YASH Technologies focuses on customer success. As a leading technology services and outsourcing partner for medium and large global customers, the company leverages technology and flexible delivery models to drive performance and business value throughout a customer's enterprise. YASH's comprehensive service approach incorporates a holistic view of its customers that extends beyond delivery. This approach integrates enterprise solutions and services, proprietary best-practice offerings, strategic application and maintenance outsourcing, as well as consulting and integration services. YASH is a SEI CMMI (Level 3) and an ISO 9001:2008–certified company with U.S. and India headquarters and regional sales and development offices spread across five continents. For more information, please visit http://www.YASH.com or email info(at)YASH(dot)com.
# # #
SAP, SAP HANA, SAP Fiori, SAP Lumira and other SAP products and services mentioned herein as well as their respective logos are trademarks or registered trademarks of SAP SE (or an SAP affiliate company) in Germany and other countries. See http://www.sap.com/corporate-en/legal/copyright/index.epx for additional trademark information and notices. All other product and service names mentioned are the trademarks of their respective companies.