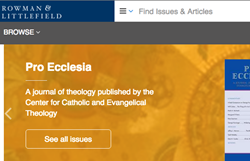 "The Slicebooks platform makes it easy for us to break our content into stand-alone articles and gives our journal customers a quick and innovative way to create their own customized journal collections."
LANHAM, MD (PRWEB) September 17, 2015
Rowman & Littlefield, a leading independent publisher in the United States, announced the launch of a new journal store powered by the Slicebooks publishing platform. The new store, http://journals.rowman.com, launches with five top journals covering education, Korean studies, and religion. All content is available by the issue or article, and users can drag and drop content to create custom article packages.
The site was built by Slicebooks, the publishing platform that features web services and a white label program that helps publishers repurpose content and sell it directly to institutions or consumers. Slicebooks also built a new digital subscription module for this store. This service makes subscribing to digital journals easy for individual consumers and institutional customers such as academic libraries, non-profit organizations, and companies. The subscription option is offered alongside all forthcoming, frontlist, and backlist content.
"Our users are increasingly demanding more flexibility in how they consume content" said Jed Lyons, CEO of Rowman & Littlefield. "The Slicebooks platform makes it easy for us to break our content into stand-alone articles and gives our journal customers a quick and innovative way to create their own customized journal collections."
As part of the white label store package, Rowman & Littlefield can also use the Slicebooks platform to instantly create custom Mobile StoreApps. These are embeddable store widgets that can be created in minutes and used to target niche audiences. For example, authors who blog can embed a Mobile StoreApp right on their blog site and fill it with content customized for their particular audience. Event sites can create a StoreApp to target attendees. Customers can browse whole and sliced content on the StoreApps, create custom journals and checkout, all without leaving the site.
"We are very excited about this new store," said Jill Tomich, co-founder of Slicebooks. "Making all journals available by the article just makes sense, as does letting the user easily create custom collections. It is a terrific way to give Rowman & Littlefield's journal customers the freedom to get just what they want, how they want it."
About Slicebooks
Slicebooks is a publishing platform that helps publishers repurpose content and build direct sales channels. Slicebooks includes a patent-pending content management system, an iTunes style white label retail platform and mobile web apps. The Slicebooks development team is led by veterans from such leading technology publishing companies as O'Reilly Media, Pearson, and Manning. For more information, visit http://slicebooks.com
About Rowman & Littlefield
Rowman & Littlefield is a leading independent publisher, headquartered just outside Washington DC, with strengths in academic publishing across the humanities and social sciences, as well as government and official data and educational publishing. Rowman & Littlefield publishes simultaneously in print and ebook editions, with more than 12,000 ebooks now available for all frontlist and an increasing range of backlist titles. Rowman & Littlefield is also one of North America's largest book distributors via National Book Network (NBN), based out of Pennsylvania, and an international arm (NBNi) based in Plymouth, UK. Headquartered in Lanham, MD, Rowman & Littlefield also maintains offices in New York City, Toronto, London, and Boulder, CO. For more information, visit http://www.rowman.com