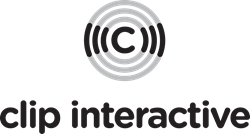 The addition of Nielsen digital measurement provides one more way for our station partners to prove the value of their total audience to advertisers, said Bill Freund, CRO at Clip Interactive
Boulder, CO (PRWEB) October 01, 2015
Today, Clip Interactive announced the addition of Nielsen digital audio measurement via integration of Nielsen's SDK into their interactive radio platform. All of Clip's broadcast partners will now be able to add Nielsen measurement to their mobile apps and web players. With this capability, Nielsen can monitor and measure the audience accessing station streams from their mobile and desktop devices.
Clip's interactive radio platform enables interactivity with the broadcast and stream, meaning users can engage with the digital content tied to the audio through their mobile or desktop device. The addition of the Nielsen digital audio measurement provides a complementary rating tied to platform interactivity, allowing partner stations to accurately measure and sell their total audience.
"Our philosophy since day one has been aimed at delivering a 'Total Audience Solution'," said Bill Freund, chief revenue officer at Clip Interactive. "The addition of Nielsen digital measurement provides one more way for our station partners to prove the value of their total audience to advertisers. Now, Sales and Programming staff can focus on a single number vs. fragmenting their efforts."
All of Clip Interactive's station partners can activate Nielsen measurement in their mobile apps and web players to further monitor and monetize their audience. To learn more about Clip Interactive's total audience solution, visit their website at http://www.clipinteractive.com.