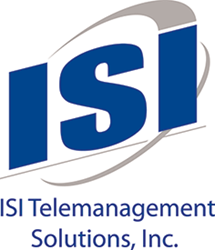 Chicago, IL (PRWEB) November 06, 2015
CHICAGO, Ill., November 4, 2015 —ISI Telemanagement Solutions, Inc., a leader in Unified Communications (UC) solutions, announced today the company, in addition to being a Partner Pavilion sponsor, would exhibit at the annual Dimension Data FY16 conference held November 10-12, 2015 in Salt Lake City, Utah. Dimension Data FY16 presents an opportunity for partners to engage with the Dimension Data Americas team and interact with the executives, sales, marketing and alliances leaders, including the entire field sales organizations.
Mark Friedman, ISI's President, will represent ISI at Dimension Data FY16, along with Mark McNeill, ISI's Vice President of Partner & Enterprise Sales, and David Dishek, ISI's Collaboration Practice Lead & Director of Business Development. During this year's FY16 Annual Conference, ISI will be showcasing UC and Collaboration solutions focused around its new UCCX reporting functionality, Traffic Analysis, and Compliance Recording for Cisco Jabber and Microsoft Skype for Business Instant Messaging.
ISI's new UCCX reporting solution for Cisco UCCX works among the core solution set of Infortel Select. The UCCX Reporting option was created to allow ISI's robust reporting platform, Infortel Select, to fill a gap in contact center report functionality by Cisco's native UCCX reporting platform. It also enables end-users to leverage Infortel Select as a single centralized reporting platform for contact center agents and non-contact center users alike. With a customizable built-in Report Designer, contact center managers can now run on-demand reports to gain better insights into their contact center operations.
Microsoft Skype for Business and Cisco Jabber customers can take advantage of ISI and Verba's integrated Reporting and Recording solution for reporting, recording, analyzing and archiving all conversation modalities to maintain regulatory and corporate policy compliance. Infortel Select additionally provides applications such as Traffic Analysis and Collaboration Reporting, which are necessary for migrating traditional communications architecture to a SIP environment, and for gaining a clear view into enterprise network interactions, respectively. Overall, ISI offers superb analysis and reporting applications that allow decision makers to make informed business decisions for their organizations.
For more information on ISI Telemanagement Solutions, Inc., visit:
http://www.isi-info.com
About ISI Telemanagement Solutions, Inc.
ISI is a global leader in unified collaboration management solutions for voice, video, Jabber & S4B IM compliance, and conferencing. ISI offers a broad portfolio of Cisco IVT certified solutions for managing usage, content, people, and expenses through UC & UCCX reporting & traffic analytics, conversation recording, speech analytics, workforce management, and TEM. ISI's facilities, processes, and data security comply with ISO 9001:2008, SSAE 16, HIPAA, Safe Harbor and other important standards.