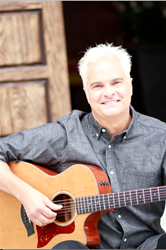 Los Angeles (PRWEB) December 24, 2015
Craig 'N Co is pleased to announce its sponsorship of the 11th annual MLK Unity Shabbat at Sinai Temple on Friday, January 8 at 7:30 p.m. honoring the legacy of Martin Luther King, Jr.
More than 1,500 people are anticipated to join together and celebrate the Sabbath, the legacy of Dr. King, and community. The evening begins with The Ted and Hedy Orden and Family Friday Night Live service. The community is invited to join Craig Taubman, Rabbi David Wolpe, Rev. Mark Whitlock, Pastor Nejuma Pollard and Felix Pollard.
"I have learned that the only way to love your neighbor is to know your neighbor," Taubman said. "After 11 years, these are not just my colleagues, these are my friends."
Rabbi Wolpe is the Rabbi of Sinai Temple and one of the most sought after lectures on Jewish thought and practice. A frequent contributor to magazines and newspapers, Rabbi Wolpe's work has been featured in Newsweek, USA Today, and The Washington Post. He is the author of four books including his most recent Why Be Jewish published by Henry Holt & Co.
For nearly three decades, Craig Taubman's music has brought to life the joy and spirit of Jewish heritage. Craig also enjoys an illustrious career in family music and entertainment. He has released three albums with Walt Disney Records and writes regularly for television and film. Craig is currently focusing his energies on the Pico Union Project, a multi-faith cultural arts center and house of worship founded in 2013 which aims to help invigorate the community of Los Angeles and reflect the Jewish value of being a light to all nations.
Services will held at Sinai Temple, 10400 Wilshire Blvd., Los Angeles, CA 90024. For more information visit http://www.sinaitemple.org or call 310-474-1518.