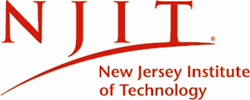 Newark, NJ (PRWEB) March 20, 2015
What: NJIT Innovation Day is an annual event showcasing cutting-edge, student-led research, design and development represented in more than 40 projects across programs and disciplines, including inventions that save lives, novel business ideas, thrill-packed computer games, and fundamental scientific research. The event begins with poster exhibits in the morning, followed by the announcement of awards for winning projects and inventions from several competitions.
When: March 25, 2015, between 9 a.m. and 12 p.m.
Where: Ballrooms A and B of the Campus Center
Who: Students will present projects ranging from drowsy-driving detection systems, to cell regeneration research, to aerial seeding devices for reforestation. Ed Bishop, Ph.D., the associate director of analytical development for the Summit-based pharmaceutical company Celgene Corporation, will give the keynote speech on innovation and development in one of the most research-intensive, science-driven industries.
Why: Innovation Day brings together the university's key undergraduate research and innovation programs and competitions, including TechQuest Innovation, the Capital One Bank Newark Acceleration Challenge, the Innovation Acceleration Club and Global Game Jam competitions, as well as the Ronald E. McNair Postbaccalaureate Achievement and the Undergraduate Research and Innovation (URI) Student Seed Grant programs. These contests and programs are designed to help students become researchers and innovators with the know-how, technical savvy and experience to identify and address important unmet societal needs.
About NJIT
One of the nation's leading public technological universities, New Jersey Institute of Technology (NJIT) is a top-tier research university that prepares students to become leaders in the technology-dependent economy of the 21st century. NJIT's multidisciplinary curriculum and computing-intensive approach to education provide technological proficiency, business acumen and leadership skills. With an enrollment of more than 10,000 graduate and undergraduate students, NJIT offers small-campus intimacy with the resources of a major public research university. NJIT is a global leader in such fields as solar research, nanotechnology, resilient design, tissue engineering and cyber-security, in addition to others. NJIT ranks fifth among U.S. polytechnic universities in research expenditures, topping $110 million, and is among the top 1 percent of public colleges and universities in return on educational investment, according to Payscale.com.